GMP Rooms
Even though our cleanroom systems can be used to create highly-advanced critical environments, this type of application is typically a smaller percentage of the cleanroom market that we serve. The majority of our products are used by manufacturers seeking to adhere to current GMP (good manufacturing practices) and standards through the use of quality control rooms, also known as "GMP rooms".
Our modular wall systems are ideal for building GMP rooms to house machinery, safely store equipment, contain specific processes and other end-applications including:
Quality Control & Inspection Rooms
Machine & Equipment Enclosures
Sensitive Goods & Equipment Storage
Powder Coating Enclosures
Industrial Paint Application Rooms
Packaging & Printing Areas
Do you need to maintain greater control over environmental conditions like air quality, humidity and temperature? Manufacturers in various industries have utilized PortaFab's modular systems to create GMP rooms that will;
Help improve product quality
Maintain process consistency
Increase product yield
Enhance safety and security
The Modular Advantage
Our wall systems and components provide a wide-range of benefits due to their modular design and non-progressive nature including:
Reduced labor costs
Quick and clean installation
Low mess
Tax advantages
Read more about the benefits of modular construction.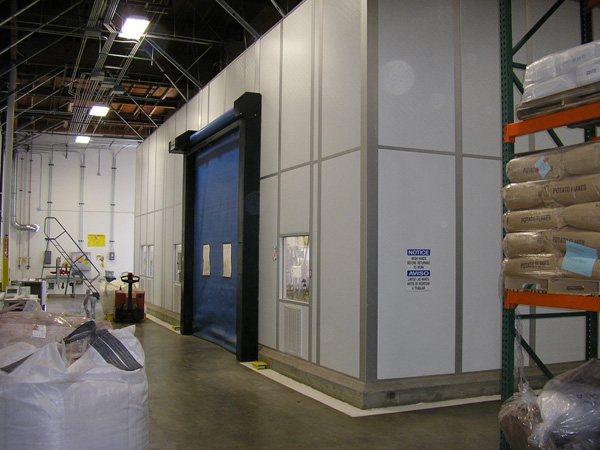 GMP enclosure for the mixing and packaging of food products.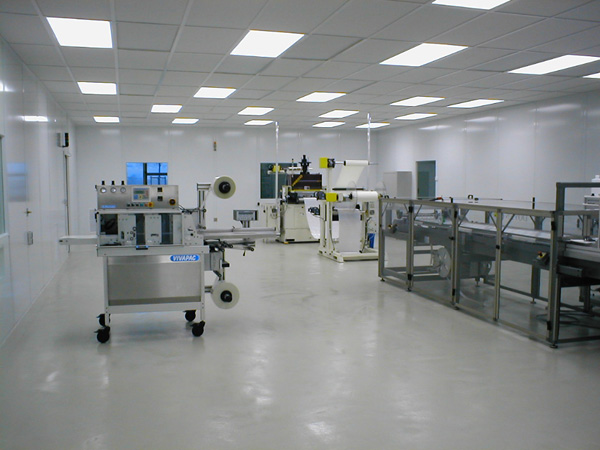 Clean area for printing and packaging.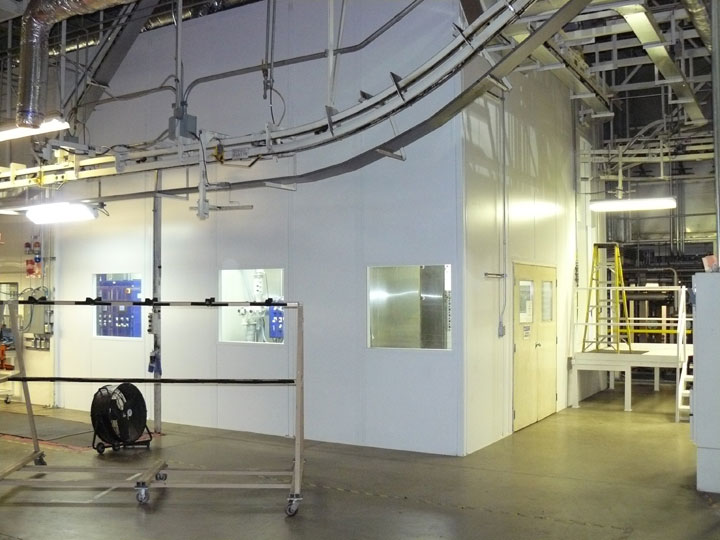 GMP room used to enclose painting processes.
Give Us a Call
Whether you need a GMP clean room to house processes or simply serve to enhance quality control within your facility, we have a range of solutions.
Find a local cleanroom contractor or request a cleanroom quote online.