PortaFab's modular wall systems are ideal for creating all types of floor-to-ceiling walls and enclosures. The innovative post-and-panel design accomodates a wide variety of wall panels, windows, doors and other options.
The Benefits of Modular
Building with PortaFab's modular wall systems provides a number of benefits over both stick-built construction and many other prefabricated architectural wall systems.
Quick & Clean
Minimal on-site construction and fabrication.
Low Cost
Limited engineering, architectural or construction required.
Versatile
Easily expand, relocate or reuse as your business changes.
Consistency
Complete consistency of design, quality and appearance.
Integrates Easily with Existing Floors & Ceilings
PortaFab floor-to-ceiling walls utilize an innovative C-Channel bracket that fastens into an existing ceiling grid and provides lateral support while overcoming inconsistencies in ceiling heights. The unique design not only makes the walls incredibly easy to install, but incredibly versatile.
Plus, these walls can be outfitted with all of PortaFab's standard windows and doors as well as non-standard doors, coving, pass throughs and more.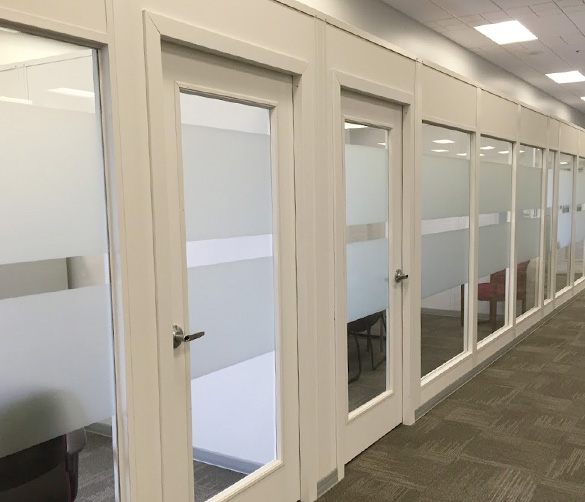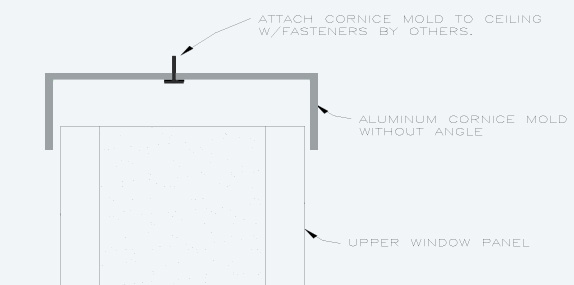 C-Channel
C-Channels provide lateral support and address irregularities in ceiling height. L-Channel floor track provides stability and flexibility.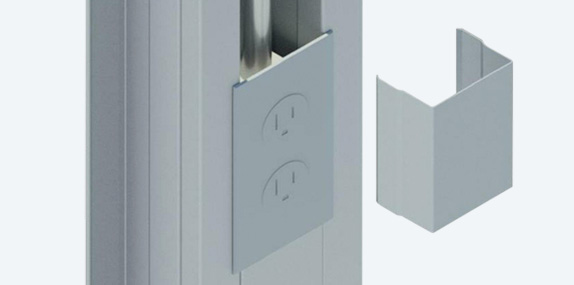 Wiring Studs
Removable "snap-in" cover plate allows for wiring capabilities on both sides of the stud and easy inspection of raceway.
Photo Gallery