Forklift & Crane Options
For booths that will need to be moved on a regular or semi-regular basis, we offer options to accommodate both forklifts and cranes.
Lifting Rings
Lifting or hoist rings can be integrated into a booth to allow for overhead lifting by a crane. Eyelets are mounted through structural angle designed to give the booth added structural support.
Forklift Pockets
All booths are built using 4" tall angle frame that can be slotted to accommodate the forks of a standard lift truck. Based on size of building fork extension may be required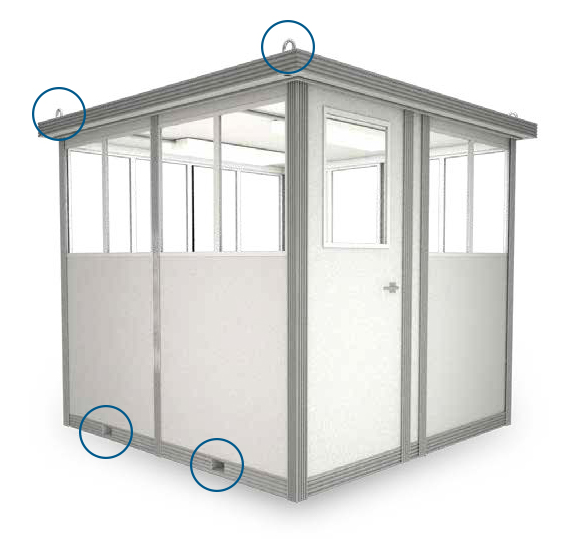 Delivery & Shipping
Depending on the size and roofing option chosen, most booths are shipped fully assembled and ready for immediate occupancy.
Most booths are shipped via flatbed truck
All buildings will ship with 2 x 4 support boards underneath the building to assist with off-loading with a forklift
Booths can also be off-loaded with crane, but require a spreader bar to prevent damage