Forklift & Crane Options
For booths that will need to be moved on a regular/semi-regular basis, we offer options to accommodate both forklifts and cranes.
Lifting Rings
Lifting or hoist rings can be integrated into a booth to allow for overhead lifting by a crane. Eyelets are mounted through structural angle designed to give the booth added structural support.
Forklift Pockets
All booths are built using 4" tall angle frame that can have slots installed to accommodate the forks of a standard lift truck. Depending on the building size, fork extensions may be required to safely transport the booth.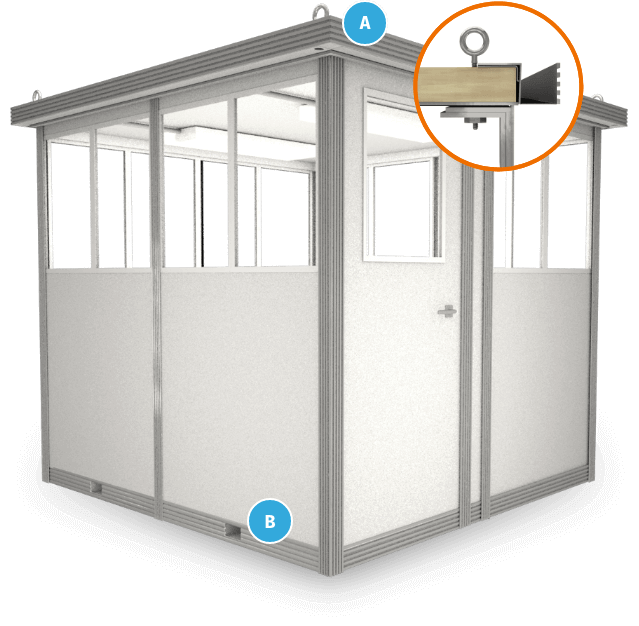 Portability
The "Go-Anywhere" Office
By making your booth "forkliftable," you can essentially create a portable office that can go virtually anywhere - indoors or out.
Watch this quick video and visit our page on portable offices / forkliftable buildings for more information.