Wall Partitions & Demising Walls
Whether you need to create office space in your factory, enclose a powder coating operation, or divide plant space from floor to ceiling, PortaFab will have a wall system for your need.
Office and Warehouse Walls
Are you looking to enhance operational efficiency by segregating work space, manufacturing areas or even dividing plant space with extra tall demising walls?
Look no further than PortaFab's modular wall partition systems. These durable, pre-engineered wall systems can range from free-standing office partitions to 40-foot high floor to ceiling demising walls to segregate warehouse space or provide environmental control.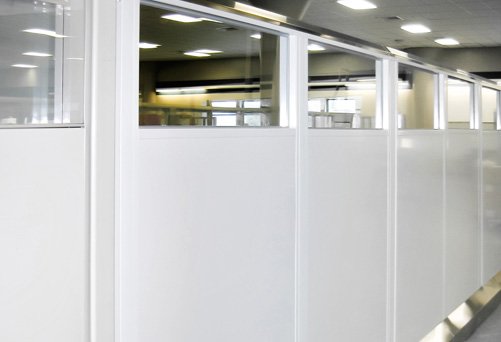 PortaFab Wall Partitions & Demising Walls can be used in a wide variety of applications. Please browse the galleries below to view samples of how our systems have been used in these real-world applications.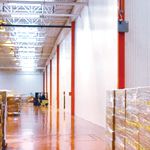 PortaFab XTRA-TALL wall systems offer a flexible solution for segregating plant space and achieving maximum height ranges quickly and economically. These wall systems can integrate with floor, ceiling, and mechanical components to divide plant space as well as control temperature and humidity to create clean environments.
Learn More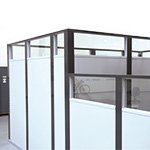 PortaFab's OmniFlex wall system integrates with the free standing wall support component to create self supporting walls virtually anywhere. And meeting the 5 lb. per lateral load requirement for walls over 60", these walls are sturdier than standard office wall partitions and can stand up to wear and tear.
Learn More
Receive an Immediate Price Quote
Interested in a custom price quote for your wall partition application? Click below to submit your inquiry to one of our sales managers and they will respond quickly to your inquiry.