Our best selling wall panel, the Fire & Sound features a polystyrene core that provides excellent thermal insulation and sound deadening properties. This foam core combines with a layer of vinyl-faced gypsum to achieve a class A noncombustible rating - making this one of the most superior insulated wall panels on the market.
Features
Class-A non-combustible
Easy to clean surface that wipes free of dirt, grease and oil
Saves installation time with one-step substrate/finish
Standard Construction
Face: ½" Vinyl-faced gypsum
Core: Polystyrene
Back: ½" Vinyl-faced gypsum
Colors
Standard colors are gray and white. Optional colors can be ordered.
Specifications
| Panel Thickness | STC | R-Value |
| --- | --- | --- |
| 3" | 31 | 11 |
| 4⅝" | 31 | 16 |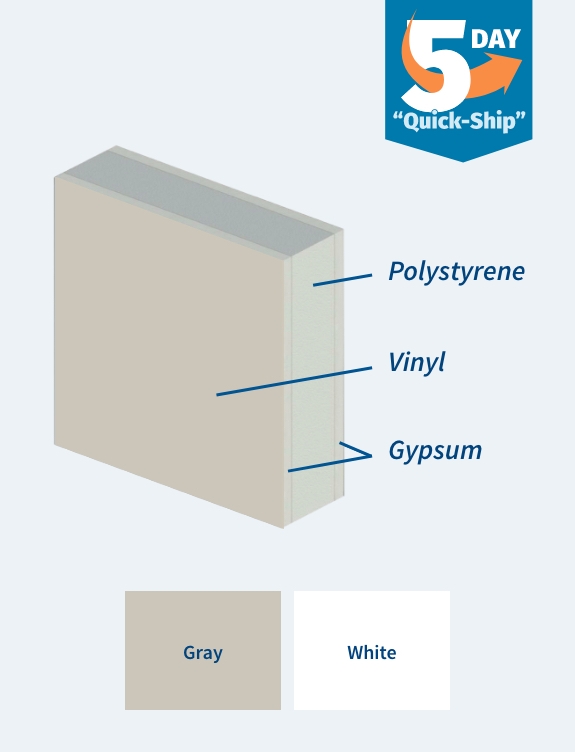 Common Applications
The Fire & Sound panel is one of the best performing insulated wall panels on the market across a wide variety of applications.
Office Partitions
Inplant and Warehouse Offices
Storage Areas
Meeting, Training Conference Rooms
Breakrooms
Inspection Rooms