Some employees may spend 8 or more hours inside cold environments that are usually kept at very cold temperatures. These areas tend to have limited ventilation as well. Get a place for you and workers to escape the cold and warm up.
Step In and Warm-Up
Comply with one of OSHA's top tips for protecting workers in cold environments…
"Be sure workers in extreme conditions take a frequent short break in warm dry shelters to allow their bodies to warm up." Source OSHA
Enhanced Productivity
There is little debate that very cold temperatures limit productivity as one's blood flow is directed more to vital organs and less to one's extremities which tends to slow movement. By keeping your workers warm, you may have the added benefit of keeping them more productive.
Protect Your Workers and Your Company
Anyone working in a cold or damp environment for an extended period of time is at risk for cold stress. By installing PortaFab Warm-Up Booths and implementing OSHA recommended warm-up schedules, you can decrease the chance of workplace injury and help comply with OSHA guidelines.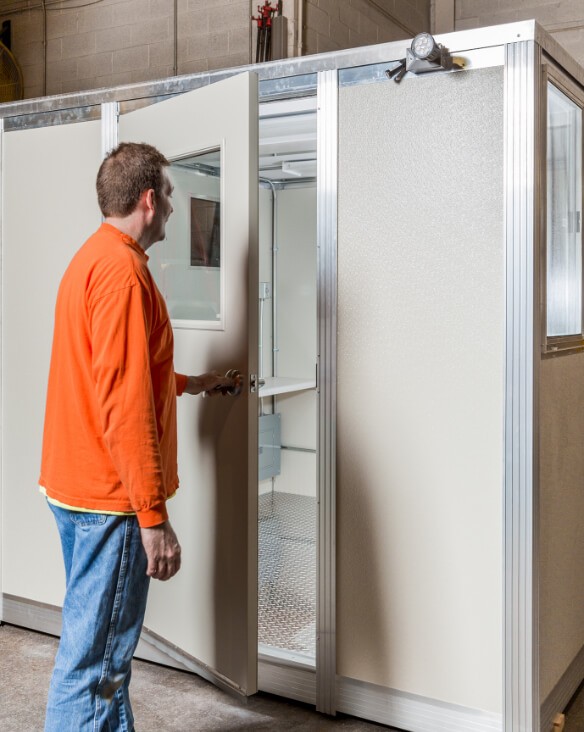 Multiple Options
Worker warm-up rooms can be quickly and easily erected using our standard modular building components or by purchasing a PortaFab pre-assembled booth (shown above).
Inplant Building
Shown here is a typical PortaFab modular building within a manufacturing facility. To serve as a warm up room, the building can feature:
Insulated wall panels - including our standard Fire & Sound panels
Wall mounted HVAC unit
Baseboard heater
Integrated HVAC
Portable units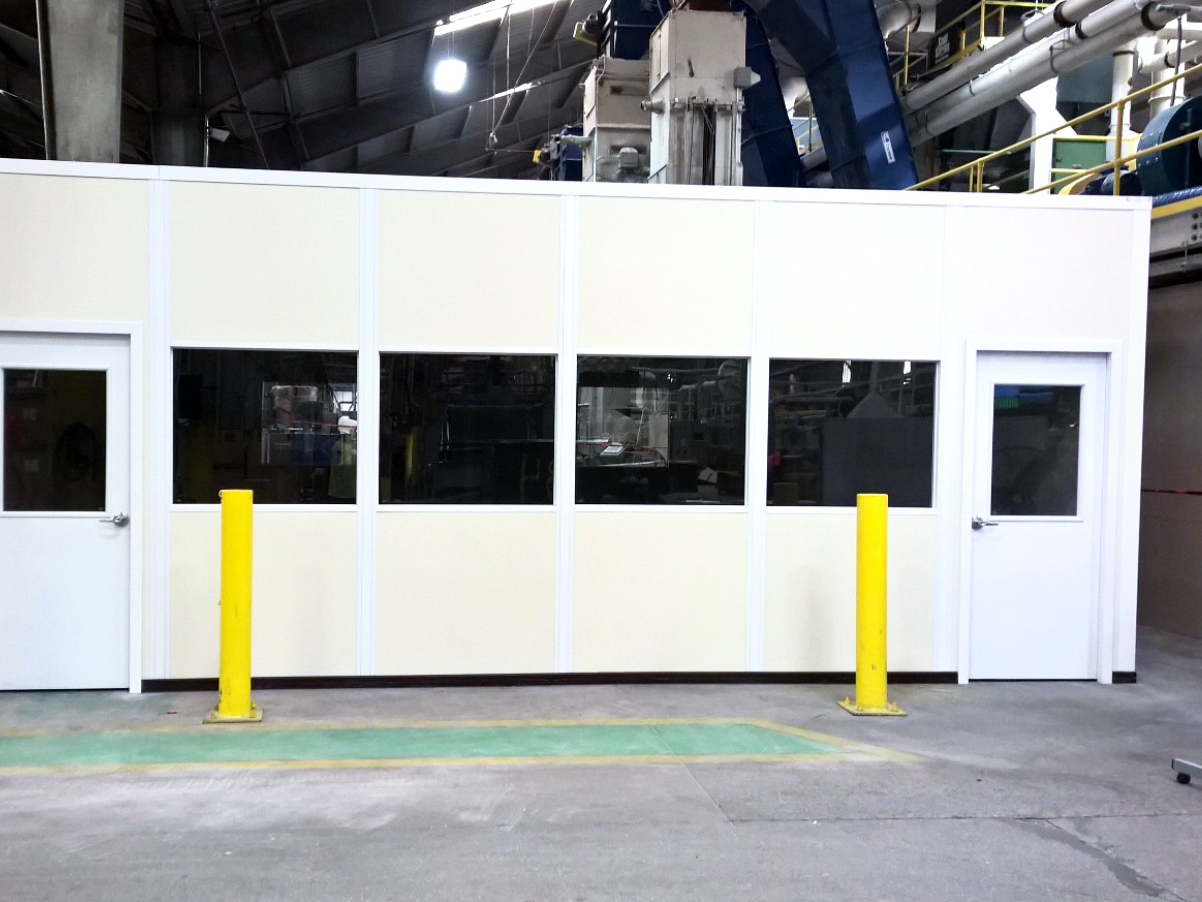 Standard "Quick-Ship" Units
Warm Up Rooms in 5 Days
Our popular "Quick-Ship" program capitalizes on our integrated modular system design and interchangeability of parts which allows us to ship 80% of our in-plant office orders within 5 days of order approval.
30 Standard Sizes – from 8' x 8' to 20' x 40'
8' or 9' wall height
2 Standard Colors – Gray and White
Numerous door, window, HVAC and other options