A manufacturer that paints a wide variety of metal parts used in the production of office furniture approached PortaFab to solve their space problem. Due to the growth in demand for their products, they needed to increase the capacity of their painting operation.
Project Overview
Application: Demising wall to create a controlled environment for a paint curing system
Products: SteelSpan "All-in-One" wall system - 30' Tall
Primary Benefits:
Quick installation with minimal disruption to plant
Less expensive than traditional construction
Integrated with existing roof and equipment
The Challenge
Control temperature and humidity in a cost-effective manner
The solution would need to built within a fully operational plant and integrated with existing systems
Comply with local building codes
The Solution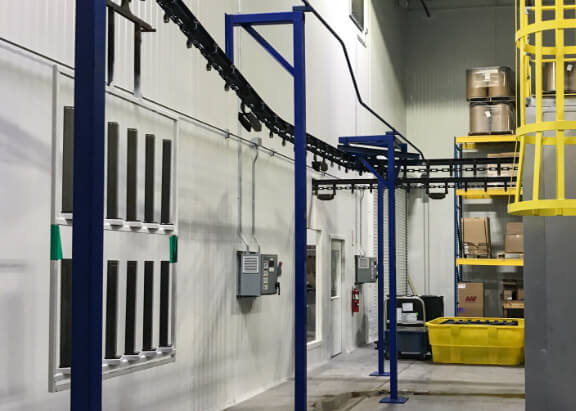 The SteelSpan system was fabricated quickly and easily to integrate with the systems conveyors and air circulation equipment.
PortaFab worked with its local dealer to design a 71' x 107' L-shaped wall using its SteelSpan "All-in-One" system. With its tongue and groove connection and innovative 2-piece floating top cap, the wall was erected quickly, easily, and in a minimally-disruptive manner.
The insulated panels provided the necessary temperature control and cutouts were fabricated to accommodate the motorized exhaust vents that assisted with both temperature and humidity control.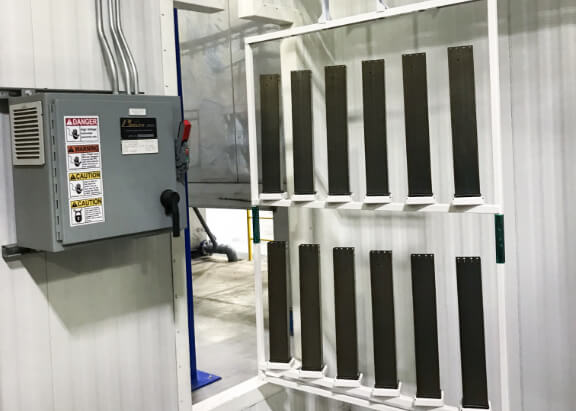 The floor-to-ceiling wall partition not only provides effective temperature and humidity control, but limits other dust and contaminants.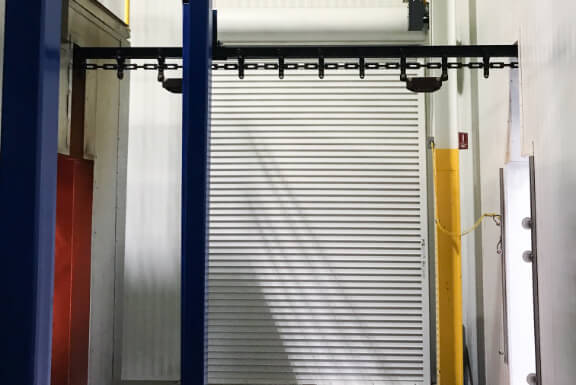 The highly flexible SteelSpan system can also incorporate features like high-speed roll-up doors – providing easy access to the area while still maximizing environmental control.
Best of all, the pre-engineered solution offered a significantly easier path to achieving code compliancy and required very little onsite fabrication – further reducing down-time, disruption, design and other hidden costs associated with traditional construction.