As our most popular cleanroom wall system, the CleanLine S3000 is ideal for creating environments that ensure product quality, increase yield, and impress current and potential customers.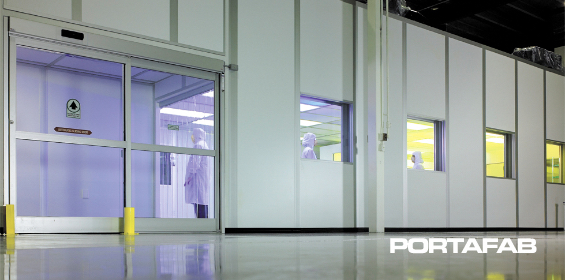 3" Thick Stud System
The 3" thick system is the perfect solution when a free-standing cleanroom envelope with a plenum cap is required and the design criteria do not allow the cleanroom to tie into an existing structure where the ceiling can be supported.
The system's load-bearing roof provides support of mechanical equipment while its height capabilities of up to 18-feet tall make it the ideal choice for applications where extended ceiling heights are demanded due to tall equipment.
3" thick stud system has load-bearing capabilities and can create cleanrooms in heights up to 18' tall.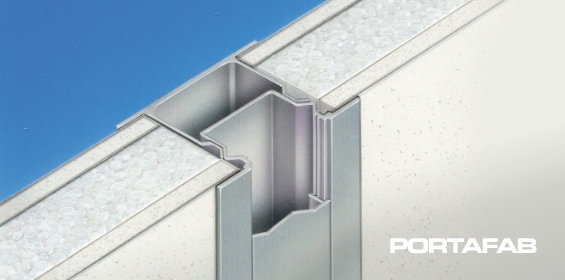 Panel Options
Panel surfaces can include vinyl, high pressure laminates (HPL), fiberglass reinforced plastic (FRP), poly-vinyl chloride (PVC), aluminum, and steel. Aluminum and steel can be finished with a variety of paint including baked conductive and non-conductive epoxy, polyester, and acrylic.
Panel cores include aluminum honeycomb, paper honeycomb, polystyrene, gypsum and isocyanurate and others based on project requirements.
Features and Benefits
3" thick stud system has load-bearing capabilities.

3" (76mm) thick wall panel provides flush wall surface on both sides.

Available in heights
up to 18' tall.

Load-bearing capabilities allow the structure to be a separate free-standing unit with the plenum cap supporting the mechanical equipment.
Pre-engineered design allows the wall system to be designed for any configuration or application.

Non-progressive design allows you to change individual panels easily or relocate the entire structure.

Available with flush single-glazed or double-glazed windows.

Minimal connection hardware allows for quick installation.

Interfaces with ceiling grid systems, flooring, existing modular walls and conventional construction.

Wall panels can be removed to permit equipment entry into the cleanroom and then replaced quickly and easily.