PortaFab storage mezzanines are perfect for adding inventory space or keeping valuable spare parts and tools off the main plant floor.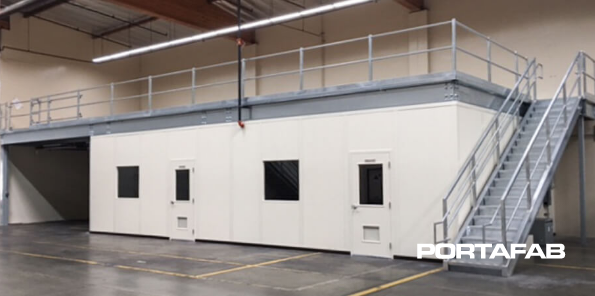 Simple structures like this not only create space for valuable tools, but control usage more effectively.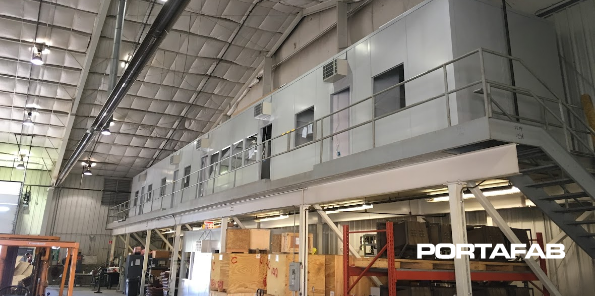 Large spans allow distributor to maintain the flow of existing operations while attaining valuable overhead warehouse space.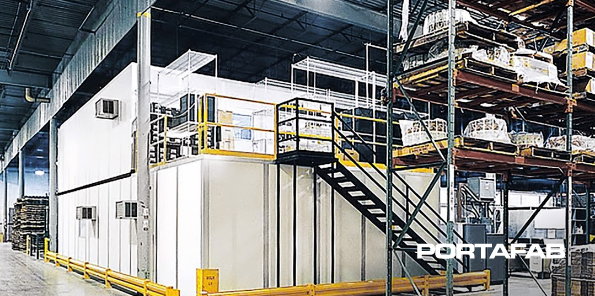 PortaFab's load-bearing modular wall systems allow offices to double as storage mezzanines with the simple addition of stairs, guard rails, and mezzanine flooring.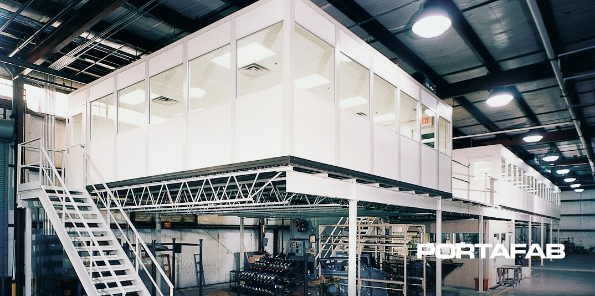 Modular offices set on a mezzanine create more storage space on the plant floor while giving supervisors a clearer view of employees.