The client is a machine tool manufacturer of state-of-the-art punch / laser combination machines. They wanted to provide a deployable, modular laser enclosure as part of the equipment they sell to their clients.
Project Overview
Application: 20' x 28' x 12' Tall, 4-Wall Laser Enclosure
Product: OmniFlex Framing System with Vinyl Fire & Sound Wall Panels
Benefits Provided:
Ease of integration of customer-supplied parts
Meet required safety standards for laser process
Flexibility to relocate and expand to address changing business needs
Deployable units across the world, conformed with International Shipments
The Challenge
The customer was looking at other modular solutions but could not find the necessary engineering support and global market penetration capabilities required for these enclosures. PortaFab was selected due the collaboration with the numerous entities required to provide the turnkey solution for these laser rooms.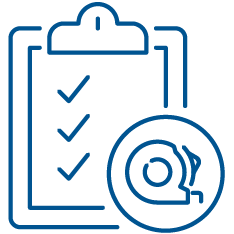 The Solution
PortaFab worked closely with our distributor to achieve a design that would allow for the dealer's custom panel solution to integrate with our wall system.
Custom manufactured 2 ½" thick walls to accommodate the client's custom ½" panel to make the needed overall 3" thick panel that was needed due to safety requirements for the laser machine within the enclosure.


Seamless integration with the client-supplied doors by locating these openings in the exact location due to the specialized performance of the 6' x 8' Double Door opening as well as the 15' x 9'2" Top Hung Sliding door.


Special framed cutouts with our wall system to account for specific process penetrations through the wall to include window frames.