Cornerstone to managing quality in their reprographics, this major manufacturer needed an in-house studio and offices with a kitchen for their employees. Traditional construction - especially developing the architectural drawings to work within their existing building - was a slow process and more expensive.
Project Overview
Application: Photo Studio, Office Space with Kitchen
Product: OmniFlex System (12') with Fire & Sound Wall Panels
Benefits Provided:
Quickly assembled on-site, reducing the amount of time required for construction.
Because the prefabricated components are produced in a factory setting, labor costs are reduced, and the need for on-site fabrication is eliminated.
Modular construction offered a faster, more cost-effective alternative to traditional construction methods.
The Challenge
To meet the demands of consistent growth and acquisitions, this industrial equipment manufacturer needed to develop new, high quality and flexible space to service multiple needs. The available space was constricted by existing building/support columns and there was minimal time for project completion.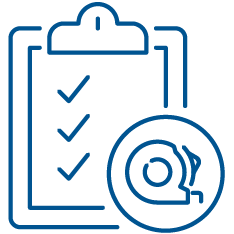 The Solution
PortaFab's design and engineering team worked with their distributor and customer to deliver a durable and cost-effective building that nestled into the designated space between structural columns. Armed with years of experience and extensive projects, PortaFab was able to produce drawings to meet their needs faster than hiring an architect for the job.
Fitted with the OmniFlex Fire & Sound vinyl panels, the new space provided a clean and safe environment for their staff and reprographic services, easily accommodating height requirements with 12' high walls, specialty lighting, backdrops for product photography, and a clean and safe office space that includes a kitchen.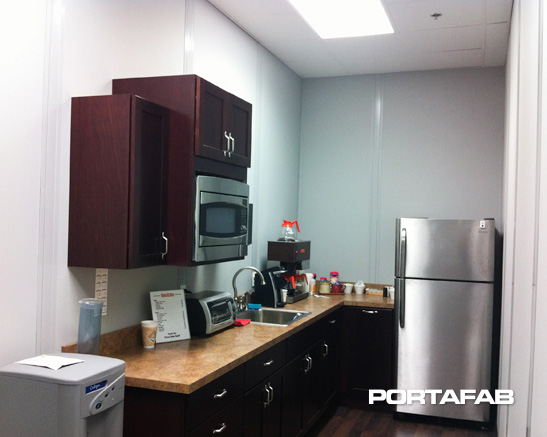 Photo Gallery