Our client, a group of companies, that manufacture and market popular brand name confections, fruit snacks and other fine foods across the globe.
The client had acquired a new facility in New Jersey that would allow them to manufacture and distribute their product at the same location. This facility had no interior walls at the time, and they needed to find a way to separate their manufacturing space from their distribution space.
Project Overview
Application: Demising Walls to Separate Manufacturing & Distribution
Product: SteelSpan Wall System (30 foot tall)
Benefits Provided:
Separation of manufacturing and distribution areas
Fast installation
Compliance with local building codes
The Challenge
This project required a short time span, as the client needed to get their new facility operational as soon as possible. Given that this was a new facility, it was necessary to meet the local building codes for demising walls, addressing non-combustible walls and all necessary structural calculations.
The Solution
PortaFab had multiple product lines that could accommodate the client's request to separate the manufacturing and distributing space.
Due to the need for a quick installation, PortaFab recommended utilizing the SteelSpan product line because of its relative ease and speed of installation.
PortaFab provided a 30 foot tall SteelSpan wall system, and ensured its compliance with local building codes. This product line also allowed for a quick and easy installation in order to meet the client's project time frame.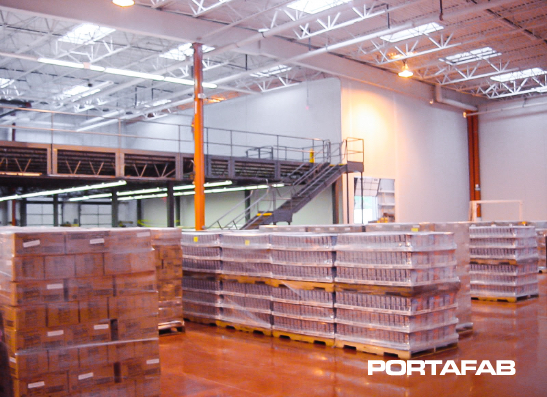 Photo Gallery