Our client is a leading distributor for material handling and warehousing solutions in Arizona and California. They required additional office space for their existing Arizona location in order to accommodate a growing staff.
Project Overview
Application: "Quick-Ship" Office
Product: OmniFlex 300 9' tall Vinyl F&S
Benefits Provided:
Speed of shipping and project completion
Minimal disruption to other operations
Provided additional office space for sales team
The Challenge
PortaFab was brought in to assess the project scope and determined that the space could be outfitted with a solution from PortaFab's "Quick-Ship" modular building program – which would significantly expedite the project.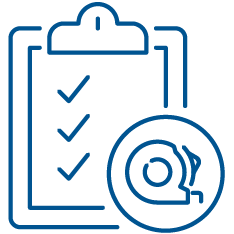 The Solution
As a distributor and valued partner with PortaFab, Welch identified a PortaFab solution that captured their specific needs and showcased PortaFab's modular capabilities.
Expedited shipping enabled the client to receive and install modular office space in a short time frame while incorporating their desired accessories into the design, creating first-class appearance and functionality. The final building served as a sales demo for potential clients and sales staff.