Create. Control. Partition. Protect.
Anything is possible with the extensive selection, interchangeability of parts, and wide variety of modular building components that are available from PortaFab. From improving efficiency to ensuring workforce comfort, see what you can build.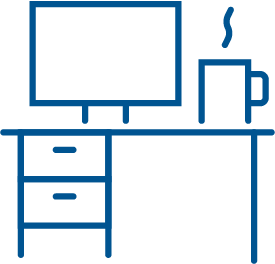 Modular Offices & Buildings
Our offices range from customized one-story and two-story buildings, to a line of standard "Quick Ship" units that can typically be delivered within one week of your order.
Modular Cleanrooms & Controlled Environments
With the industry's most complete line of architectural cleanroom components, PortaFab provides unlimited design freedom without sacrificing functionality or value. From Class 10 to Class 100,000 cleanrooms, the PortaFab line includes three distinct wall systems with numerous components to ensure that you have the right products for your cleanroom application.
Interior & Exterior Booths
All booths are shipped fully equipped and ready for instant use. They can be installed almost anywhere and can be easily relocated if your needs change.
Wall Partitions & Demising Walls
Divide plant space, provide environmental control, or create designated work areas with our wall partitions and demising walls. Our PortaMax XTRA TALL wall system is capable of creating wall systems up to 40' high while our SteelSpan wall system can divide your warehouse space from ceiling to roof without the need for a framing system.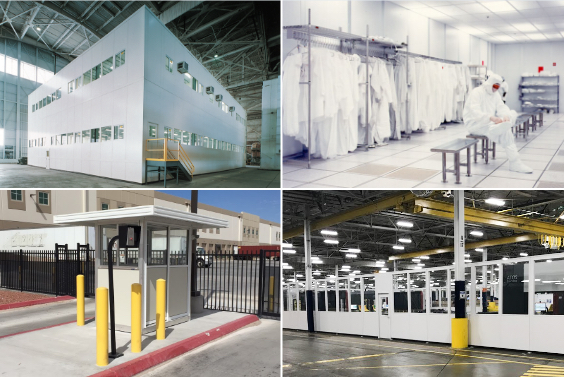 Customized Solutions
We can create a custom solution for virtually any end-application and our engineering and design teams love a good challenge. Contact us today to discuss your application or need.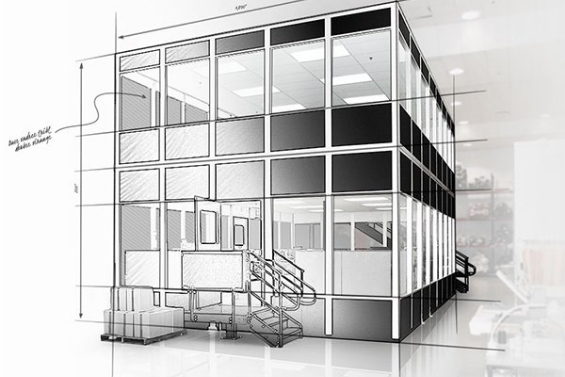 Why Should You Choose Modular Construction Over Conventional Construction?
See the top 10 reasons why so many companies are choosing modular construction from PortaFab over conventional construction.