Modular Control Rooms
Controlling environmental conditions in an entire industrial facility can be costly and difficult. With PortaFab modular systems, critical environments can be constructed quickly and easily to house specific manufacturing or assembly processes. Common applications include inspection rooms and finishing and packaging areas, but any process requiring environmental control over critical temperature, humidity, or particulate of any kind is viable.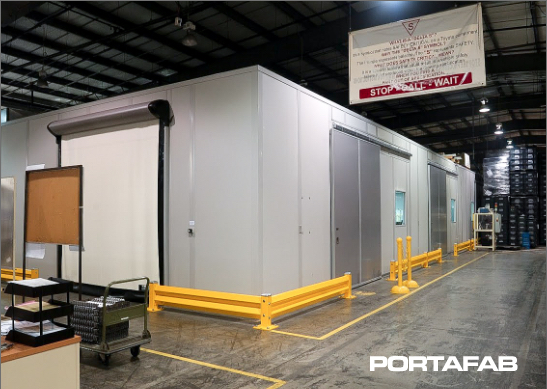 Multiple Options & Additions
PortaFab's modular systems can be outfitted with a variety of options including fan filtration units and easy-to-clean wall and ceiling surfaces. Plus, choosing modular construction over traditional construction means a faster assembly time with less disruption to the entire facility.

Fan filtration unit options

Easy-to-clean wall and ceiling surfaces

Faster assembly time

Less disruption to facility during construction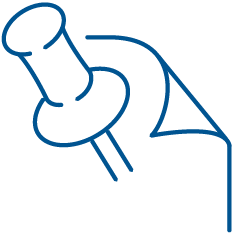 Case Studies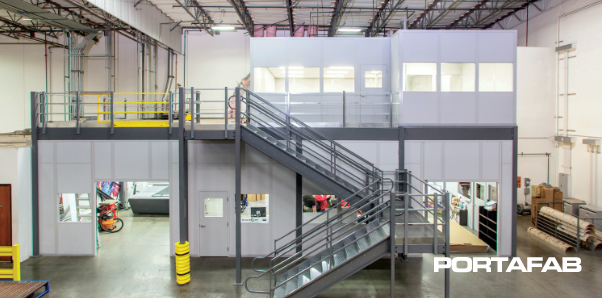 Case in Point #1
Our client approached PortaFab with the desire to incorporate an environmental enclosure within their warehouse in order to protect expensive printing equipment and processes. After the qualification process, PortaFab then provided our distributor with the lead for this project. The benefits provided:
Temperature and humidity controlled & dust-free enclosure to protect high tech equipment and process
Increased storage space by adding mezzanine with new offices and storage area
Integrated new buildings with existing buildings by matching height and connecting with enclosed catwalk
Added laminated glass windows to reduce noise of surrounding environment so enclosure can serve as showroom for potential clients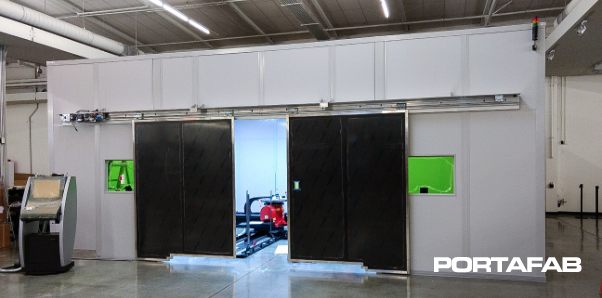 Case in Point #2
The client is a machine tool manufacturer of state-of-the-art punch / laser combination machines. They wanted to provide a deployable, modular laser enclosure as part of the equipment they sell to their clients. The customer was looking at other modular solutions but could not find the necessary engineering support and global market penetration capabilities required for these enclosures. PortaFab was selected due the collaboration with the numerous entities required to provide the turnkey solution for these laser rooms. The benefits provided:
Ease of integration of customer-supplied parts
Meet required safety standards for laser process
Flexibility to relocate and expand to address changing business needs
Deployable units across the world, conformed with International Shipments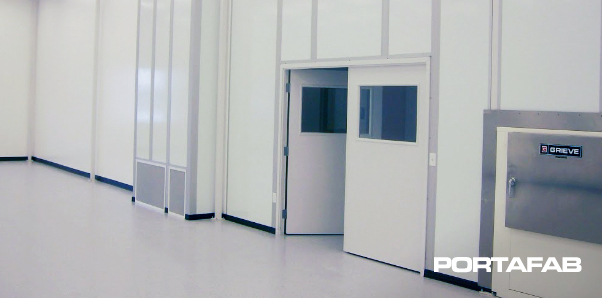 Case in Point #3
T.O. Plastics is a plastic extruding company that has been designing and manufacturing quality thermoformed products and packaging for the medical, industrial, consumer, food, electronics and horticulture industries for over 60 years. Because of the ongoing changes to standards and regulations for medical device packaging, our client required a cleanroom that would meet two classifications of cleanliness (ISO 8 & ISO 7). This cleanroom would also allow for the flexibility to reconfigure due to future process changes and continued cleaning. The benefits provided:
High-rate of cleanability
Recirculating air flow to meet ISO standards
Pass-through chamber to maintain cleanroom integrity
Photo Gallery