The prefix "nano" means one-billionth. A nanosecond is one-billionth of a second and a nanometer is one-billionth of a meter - approximately 10 atoms wide. These minuscule measurements have opened a whole new world of scientific research. By enabling scientists and engineers to build electronic and mechanical structures literally atom-by-atom, nanotechnology is expected to revolutionize business, medical treatment, communications and other fields in everything from tiny computers, spacecraft and microscopic machines to microscopic life-saving medical devices.
Nano Technology
By designing cleanroom systems to meet the stringent requirements of this evolving technology, PortaFab meets all architectural and structural requirements for today's advancements in nano research in both microelectronics and biotechnology.
Our modular walls and building systems utilize prefabricated construction that is ideal for controlled environments, mini environments, clean rooms and more. Pre-engineered design assures fast, cost-efficient installations.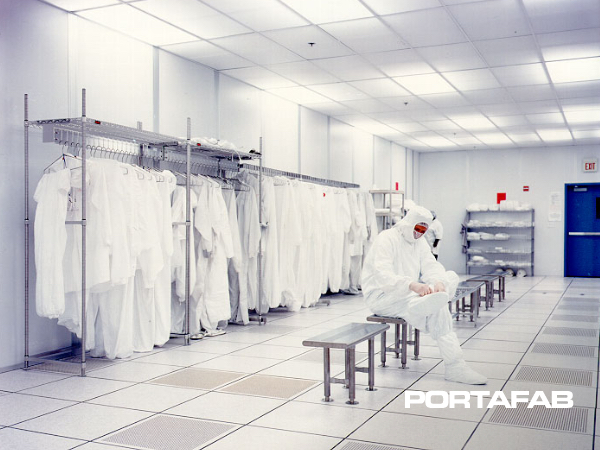 Case Studies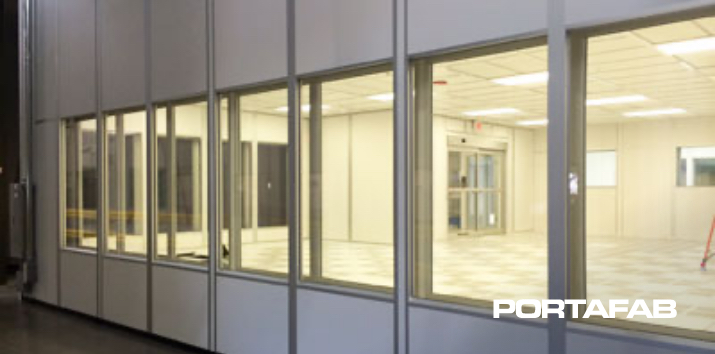 Case in Point #1
A major provider of products and systems for semiconductor device fabrication required the installation of a cleanroom environment in which to safely package wafers for transportation. The cleanroom would require various ISO classifications in order to retain material purity and to ensure safe transport of wafers to clients within the industry. The benefits provided:
Anti-static wall system to maintain standards for semiconductor fabrication
Double-wall system to ensure maximum envirionmental control
Removable wall section to ease transfer of large equipment
Use of P2000 wall system for economical construction of gowning area and air shower entry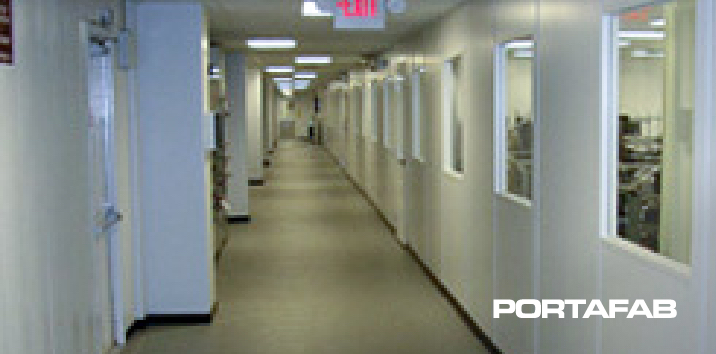 Case in Point #2
Pioneer Electronics is a leading manufacturer of stereo products for the car, home and business markets, with high profile clients around the world including Lexus and Toyota. Due to the sensitive nature of electroncs manufacturing, our client was actively searching for a way to protect their manufacturing processes as well as maximize throughput in their facility.The benefits provided:
Improved product quality through greater environmental control
Enclosed processes to maximize product yield