While today's gas stations tend to feature convenience stores instead of full-service attendants, fuel terminals, marinas and other petroleum distribution facilities still benefit from function and durable PortaFab booths.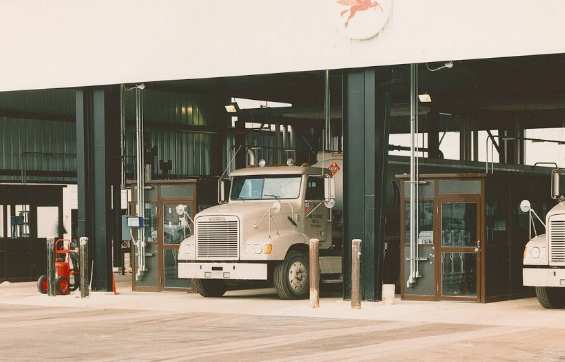 Explosion Proof Electrical Components
One key requirement for fuel terminal booths is that they need to include explosion proof electrical components within the interior of the building to be Class 1, Division 2, Group C&D.
Surface mounted electrical
Explosion proof junction box with terminal strip hook up installed on outside of unit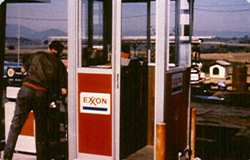 A Return to the Past
While the days of full-service gas stations have virtually disappeared, there is still hope for those who hate pumping their own petrol. Some states have adopted laws requiring attendants and there may be momentum in others.

Check out this image from the "glory days" of the gas station booth from our photo archives.
Standard Features
All-welded, all-aluminum construction
360-degree visibility with safety glass windows
Integrated climate control systems
Electrical and lighting equipped
Heavy-duty, steel, sliding or swing doors
Multiple roof styles
19 Standard Sizes
From 3' x 4' to 8' x 20'
PortaFab standard booths range from 3' x 4' to 8' x 20' as one-piece units. Custom sizes are also available. Larger sizes may require a two-piece design requiring some onsite construction.