With PortaFab's modular wall systems and support columns, it is easy to create all types of freestanding rooms and walls. These cost-effective structures utilize less material as they require no roof or ceiling and can utilize lighting, fire suppression and HVAC service from the existing building.
Freestanding Rooms
When the St. Louis Science Center needed a temporary enclosed room for a dinosaur one exhibit they turned to PortaFab for a solution.
This structurally-sound, freestanding enclosure featured integrated doors and full-size windows, but the absence of a ceiling allowed it to utilize the rest of the building's light, HVAC and other mechanical.
Bets of all, when the exhibit is over, the modular system can be relocated or placed in storage for future use.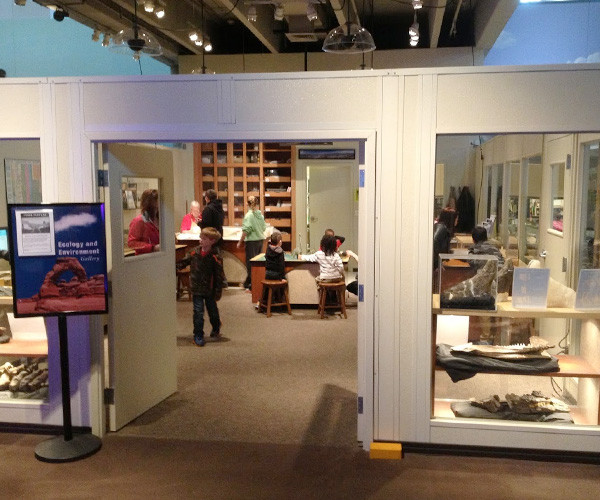 Load-bearing
Meets 5 lb. per square foot lateral load requirement for interior walls over 60" tall.
Durable
More durable than traditional "office" partitions.
Reduce Install Time
Reduced installation time and costs when compared to traditional construction.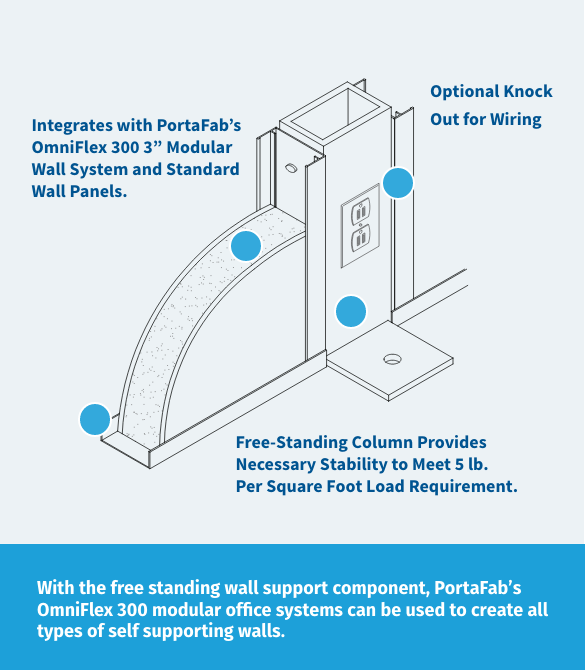 Bulletin Board Walls
PortaFab's freestanding wall partitions can also be used to create standalone walls like this inplant bulletin board. This rugged bulletin board wall was designed and positioned within the factory to help keep workers up to date on the latest news.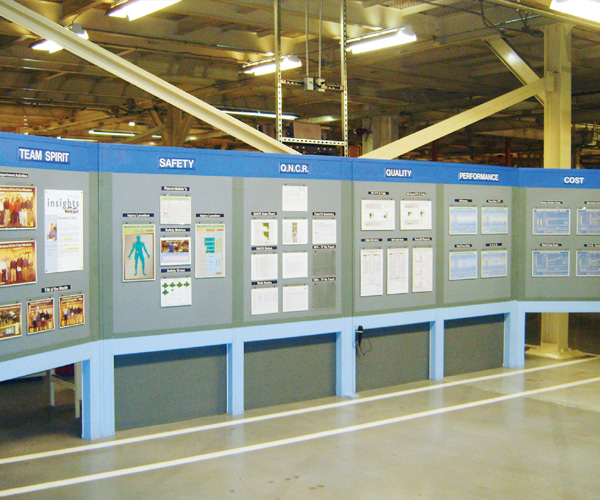 Photo Gallery