PortaFab provides a vast range of modular wall panels and modular building systems. Listed below are several different applications that can be achieved. For additional solutions and customization options, please
contact
our team.
Custom Solutions
By combining PortaFab's innovative post-and-panel design with its rugged, load-bearing framing systems and experience in modular design, our engineers are able to effectively create custom buildings and enclosures that can meet the needs of your applications and processes.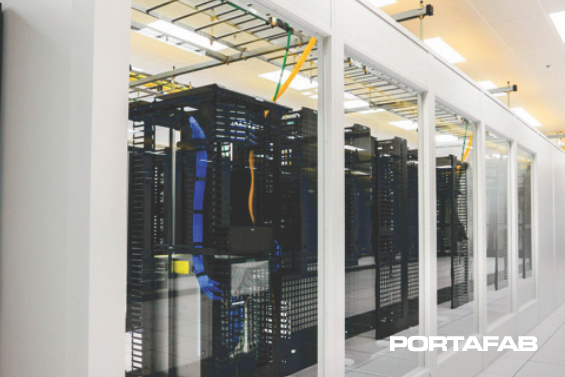 Data Centers
PortaFab modular wall systems can be used to design and create data centers to store servers and other sensitive electronic equipment.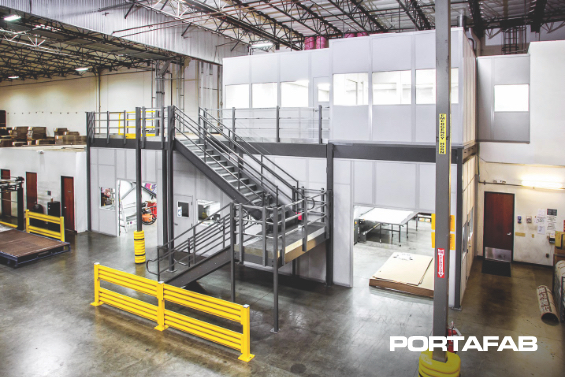 Mezzanine Structures
Existing mezzanine structures can be utilized to create two-story buildings or offices with storage above or below as needed.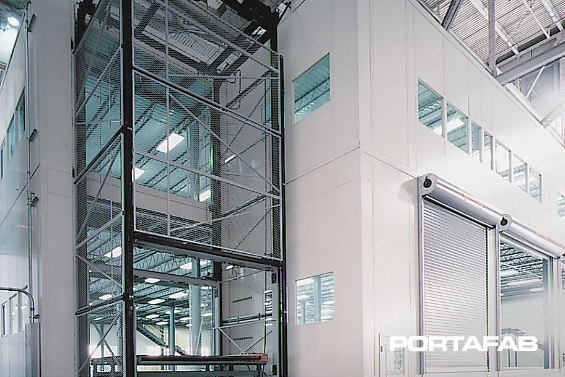 Integrated Material Lifts
Material lifts can be paired with PortaFab's modular building system to ensure that product and materials can be moved with ease.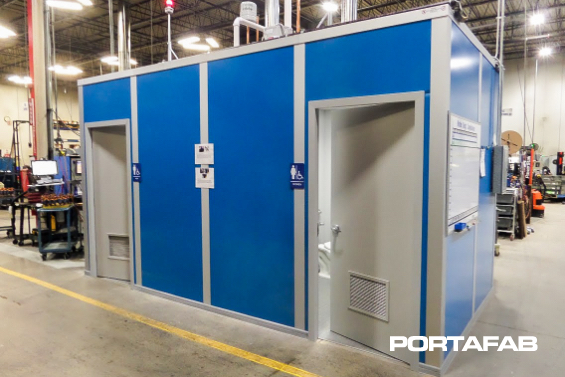 Bathrooms
PortaFab modular buildings can be easily altered to allow plumbing for bathrooms, washrooms, and additional facilities.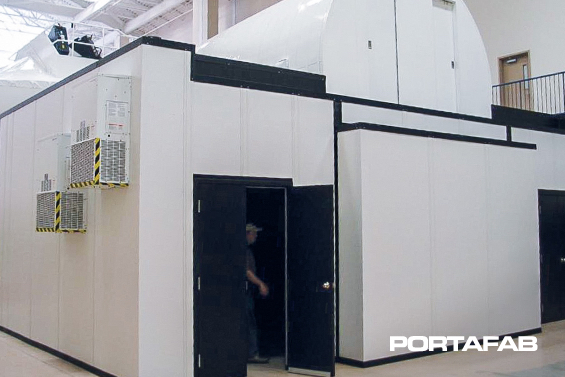 Simulation Test Chambers
Utilizing PortaFab's range of modular wall panels and wall systems, scientific chambers can be created to meet the exact needs of your processes.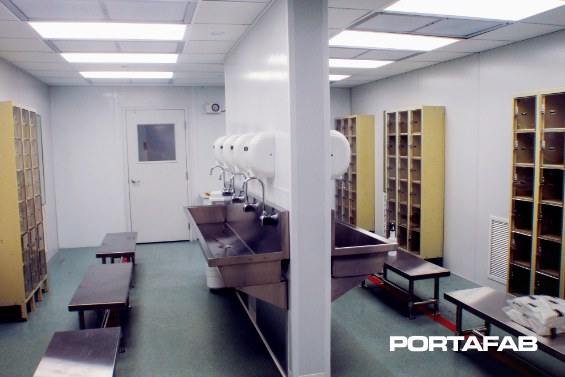 Locker Rooms
Locker rooms, staging rooms, and gowning rooms and be implemented into your facility utilizing PortaFab's modular building systems.