Insulating Wall Panels
Featuring thick polyisocyanurate or polystyrene cores, PortaFab's insulation wall panels are ideal for partitioning and controlling the climate of temperature-sensitive processes and machinery.
Attributes
As a general rule, these panels have the following attributes:
Impact resistant
Easy to install (same basic manner as glass)
Attractive alternative or complement to glass
Available in Kynar, metallics, and anodized finishes
Little to no maintenance required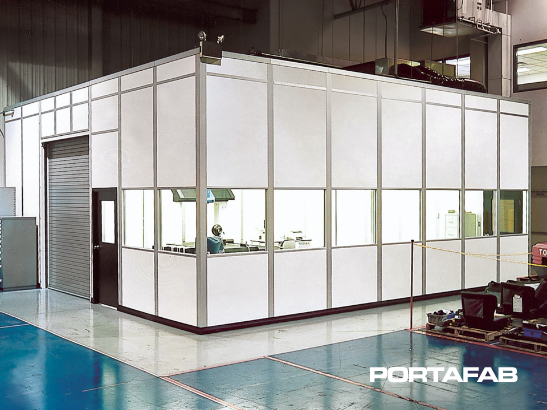 Common Applications
Standard Insulating Wall Panels
PortaFab wall panels can be customized with different types of facing materials to ensure that your panels are properly designed and protected for your application. Listed below are several popular options that are ideally suited for applications requiring robust insulation.