1

Steel Floor Track

Sturdy galvanized steel channels hold wall panels securely in place.
2

Corner Post

Strutural, non-progressive 3-piece design.
3

Fire & Sound Panels

Includes 1/2" thick vinyl gypsum surface bonded to both sides of polystyrene insulating core.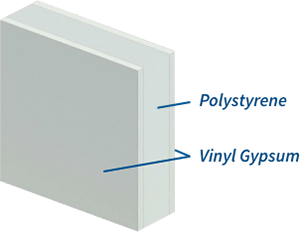 4

Structural Stud System

Multi-piece stud construction allows for non-progressive system.
5

Cornice Mold

Sturdy aluminum construction, painted; provides handsome finished appearance.
6

Roof Deck

22 gauge ribbed steel is 1-1/2" deep; painted and cut to length up to 12'. Support beams/angles available for larger units.
7

Acoustical Lay-in Ceiling

Pre-painted, wire-hung metal grid with lay-in acoustical ceiling tiles made from noncombustible white fissured mineral board.
8

Door

1-3/4" thick, 20 gauge steel door. Pre-hung in frame with flush finish. Available with single or double doors with or without 1/4" clear tempered safety glass.
9

Windows

Comes pre-glazed in aluminum window frame with 1/4" clear tempered safety glass measuring 4' x 3' or 2' x 3'.
10

AC/HVAC

Available with framed cutouts and AC/HVAC systems in several BTU capacities.
11

2" x 4" Light Fixture

4-lamp light fixture with acrylic lens.
12

Vinyl Base

Screw-on type base is easily removable with no exposed screws or fasteners.
13

Duplex Receptacle

Can be located in any wiring stud.
14

Electrical Integration

Permits the installation of electrical service vertically and accepts electrical boxes.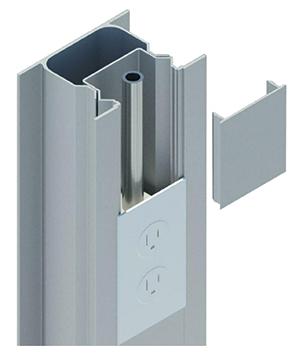 15

Modular Electric Package

Plug and Play connection for faster installation to include lights, outlets and switches.