Acoustic Panels
For applications that require increased sound deadening characteristics for better acoustical performance, or to control or remove noise and distraction from an in-plant office environment, PortaFab provides several different sound deadening wall panels that can be implemented.
Attributes
As a general rule, these panels have the following attributes:
Increased sound deadening qualities
Improved thermal insulation
Can be used in all sound reduction framework systems
Available in Kynar, metallics, and anodized finishes
Excellent Thermal Conductivity
Little to no maintenance required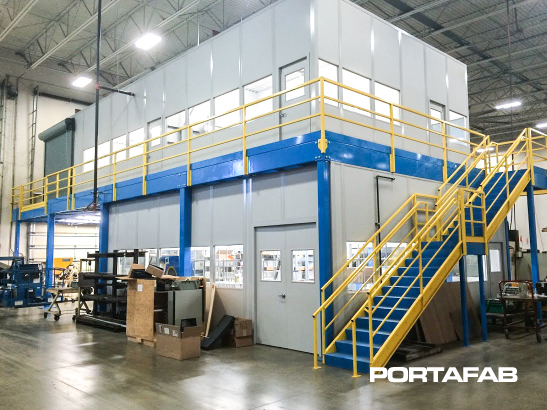 Common Applications for Our Sound Panels
Sound Deadening Panels
PortaFab offers a number of standard wall panels that possess excellent STC ratings.
Steel Sound Panels
The Steel Sound wall panel features a mineral wool core sandwiched between two layers of gypsum faced with steel on each side. These panels provide excellent sound and thermal control.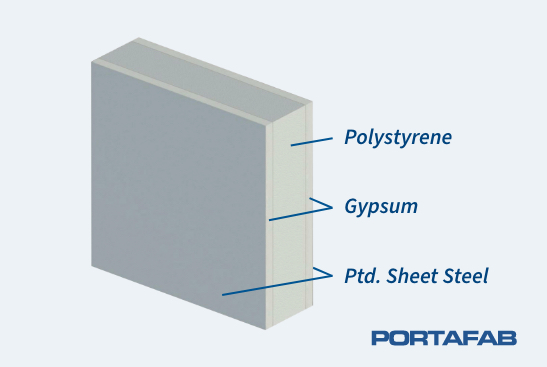 Steel Fire and Sound
Steel-faced panels are ideal for applications that require extensive, thorough cleaning, or industrial applications that require the use of heavy machinery that would damage a non-steel panel.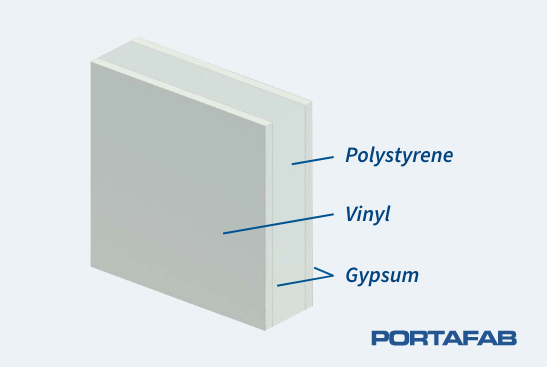 Fire and Sound
Commonly specified for cleanroom applications, these lightweight, high-strength, easy-to-clean composite panels are moisture-resistant, corrosion-resistant and noncombustible.