Aluminum Honeycomb
When applications require a lightweight, high strength composite panel, aluminum honeycomb panels are often the best solution. The cell size, grade of aluminum, depth of the material, and thickness of the cell wall are all variable that can be specified to create a honeycomb panel with the best properties for your application.
As a general rule, these panels have the following attributes:
Extremely Low Weight
Excellent Strength
High Resistance to Moisture
High Resistance to Corrosion
Excellent Thermal Conductivity
Noncombustible
High Resistance to Fungi
Standard Aluminum Panels
Choose from our large selection of standard wall panels.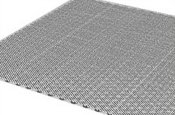 Perforated Panels
Flow through panels for increased air and light diffusion.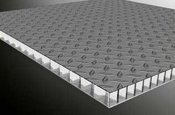 Treadplate Panels
Structural panels with safe walking surface on top.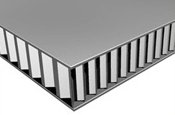 Aluminum on Aluminum
Standard aluminum panels used for a wide variety of applications.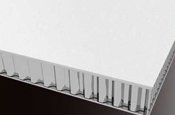 Cleanroom Panels
Non-outgassing, non-particulating, chemical resistant panels ideal for controlled environments.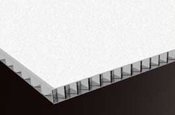 Marine Panels
Durable, lightweight panels with excellent corrosion resistance for marine applications.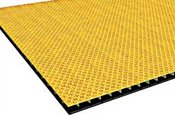 Signage Panels
Designed to meet wind load requirements and accommodate reflective coatings used in sign industry.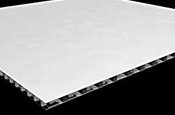 PVC Coated Panels
Panels can be chemically welded for a seamless, monolithic surface necessary in certain controlled environments.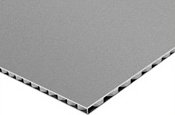 Museum Panels
Engineered panels ideal for archiving artwork, mounting canvases, and designing gallery exhibits.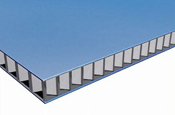 Hurricane Panels
Panels designed to meet high wind loads and resist small flying debris.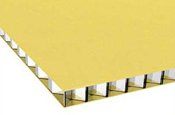 Curtain Walls
Architectural panels available in a variety of panel edges, thicknesses, and densities.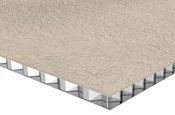 Ceiling Panels
High strength architectural panels designed to be used as walkable ceiling systems.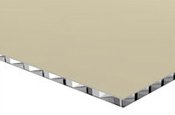 Soffit Panels
Architectural panels available in a variety of panel edges, thicknesses, and densities.