PortaFab mezzanines are commonly used as work platforms to provide employees easy access to equipment and systems that are not readily accessible from the ground level. The stability of these platforms reduces injury risks and allows for much greater access to larger groups of workers.
Work platforms can also be used to simply increase assembly space within a manufacturing plant or warehouse. These are often used for separating order fulfillment, packaging, or light assembly operations from the plant floor.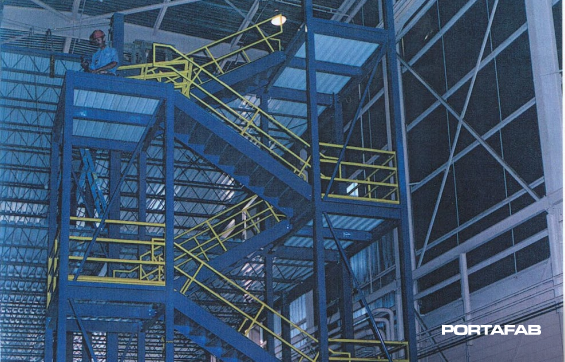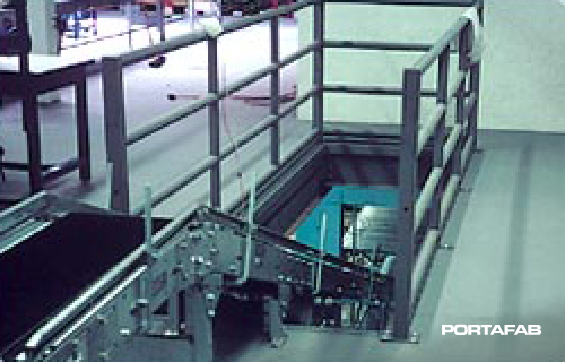 Custom openings can be incorporated into all work platforms to allow assembly and packaging work to be easily transferred to other areas of the plant.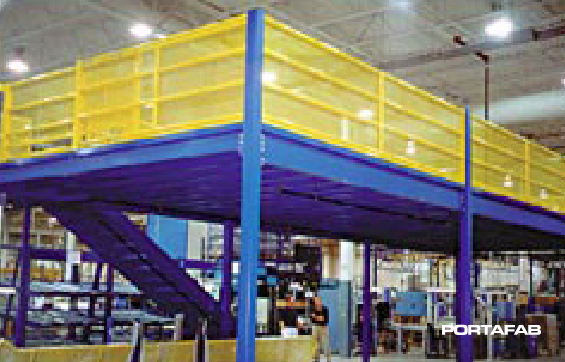 Protective wire mesh railing is often used for work platforms that will be utilized by numerous people.