PortaFab's preassembled booths combine our decades of experience in creating safe, environmentally-controlled spaces with the proven reliability of our highly-durable modular building systems. Applications include:
— Vaccine Screening Booths
— Drive-through Vaccine Stations
— Temporary Medical Worker Offices
— Vaccine Traffic Monitor Booths
— Temporary Vaccine Booths
— Vaccine Deployment Control Stations
Quick, Comprehensive Solutions
Shipped fully assembled and ready to be dropped in place.
Accessible with sliding windows and doors.
Prewired for any electrical needs.
Keep Healthcare Workers Safe AND Comfortable
With PortaFab booths, healthcare staff remain safe and comfortable while administering tests and vaccines in a quick and efficient manner. Booths can be outfitted with sliding doors and windows and wired to accommodate HVAC equipment and more.
Comply with Building & Electrical Codes
PortaFab's durable booths are designed to withstand all types of harsh environments while complying with building and national electric codes.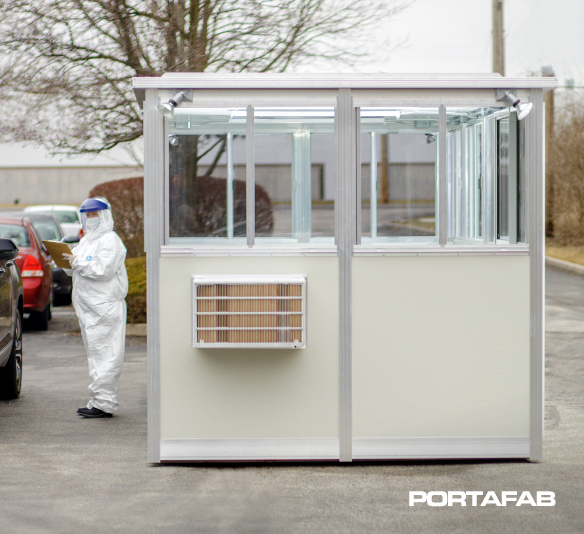 Key Benefits
Reduces Direct Patient Contact
Increases the Speed of Testing & Vaccinations
Protects Workers from the Elements
Provides Place to Store PPE
Withstands Harsh Outdoor Environments
Goes Anywhere - Portable, "Trailerable"
19 Standard Sizes
Pre-Engineered Designs
PortaFab standard booths range from 3' x 5' to 8' x 16' as one-piece units. Custom sizes are also available.
Swing door sizes range from 3' x 6' to 8' x 16'
Sliding door sizes range from 3' x 5' to 4' x 8'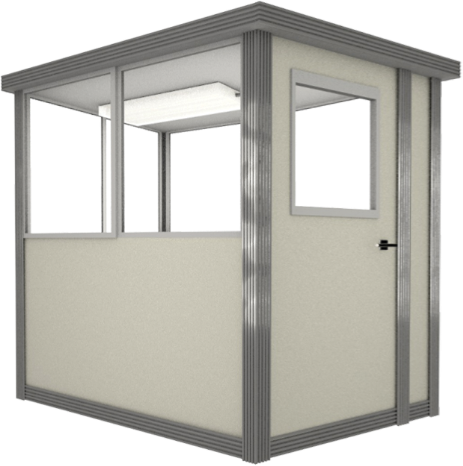 Sizes for Any Application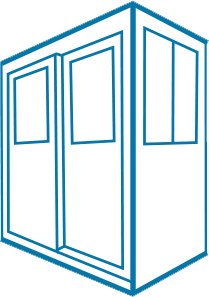 3' x 5' Sliding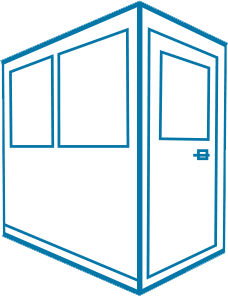 3' x 6' Swing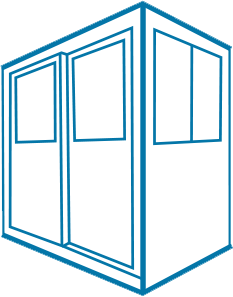 3' x 6' Sliding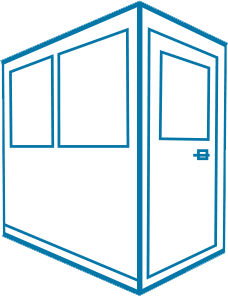 4' x 3' Swing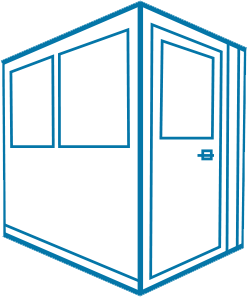 4' x 4' Swing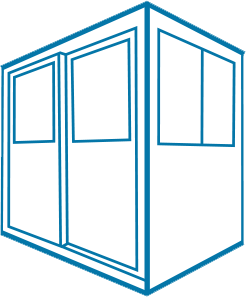 4' x 6' Sliding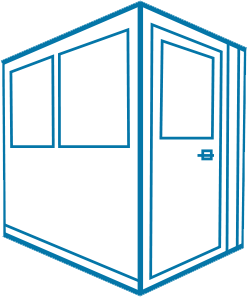 4' x 6' Swing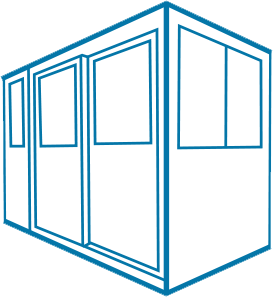 4' x 8' Sliding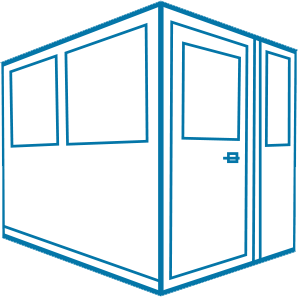 5' x 6' Swing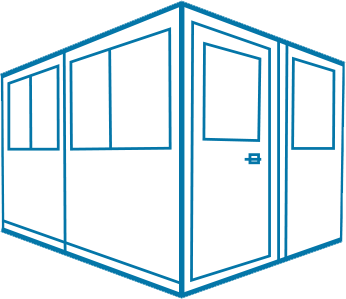 5' x 8' Swing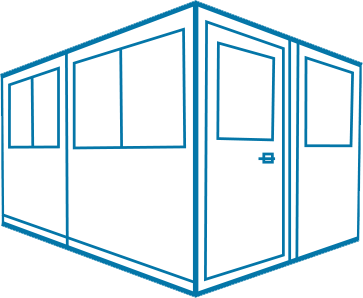 5' x 10' Swing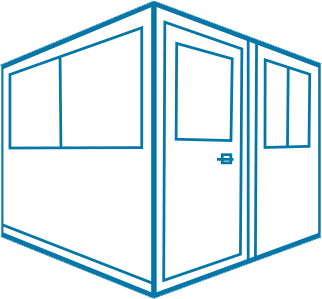 6' x 6' Swing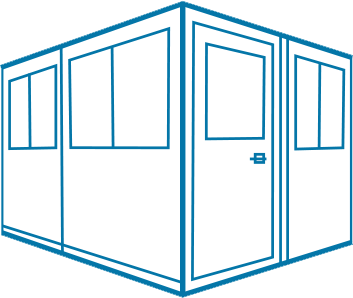 6' x 8' Swing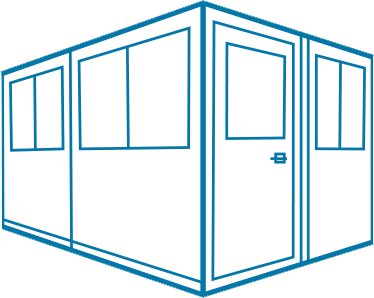 6' x 10' Swing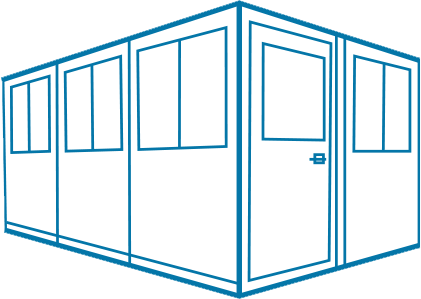 6' x 12' Swing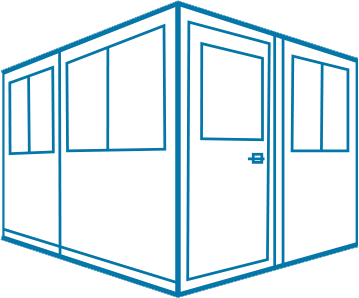 8' x 8' Swing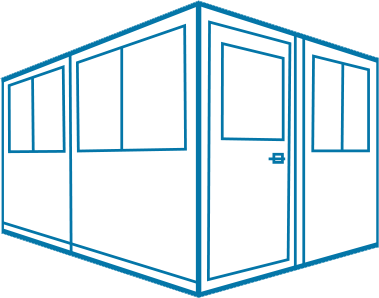 8' x 10' Swing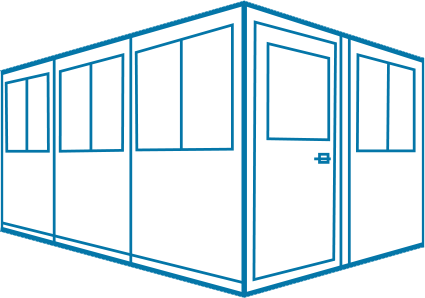 8' x 12' Swing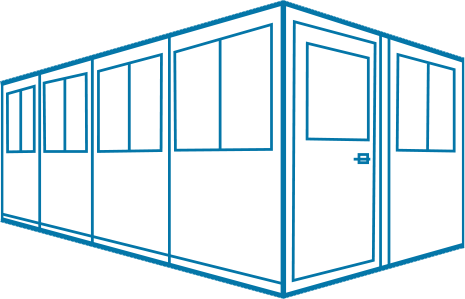 8' x 16' Swing
Photo Gallery
Other Health Care Solutions
PortaFab's line of modular building solutions can also be used to quickly create temporary, semi-permanent and permanent rooms within hospitals, medical centers and health care facilities. As a Clean Build alternative to traditional construction, PortaFab's pre-engineered systems require minimal onsite cutting and fabricating which minimizes contamination threats and helps comply with Class IV ICRA guidelines for infection control.
Solutions
Airborne Infection Isolation Rooms
Anterooms
Temporary Hospital Walls
Deployable Shelters