PortaFab modular buildings provide a flexible solution for utilizing unused spaces within an aircraft hanger. From our popular "Quick-Ship" offices that come in 30 standard sizes to more customized multi-level and mezzanine mounted offices, PortaFab has the solution you need to make your hangar more functional.
Common Applications
Utilizing a progressive post-panel system, PortaFab's modular buildings can adapt to create many different types of structures. Listed below are some of the more common applications.
Offices
Break Rooms
Equipment Storage Rooms
Conference Rooms
Locker Rooms
Training Rooms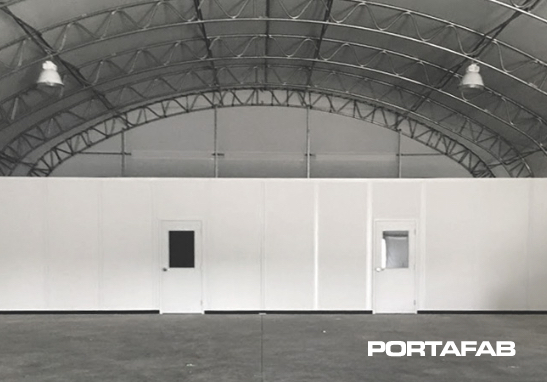 Why PortaFab?
PortaFab Modular Construction vs. Conventional Construction
Versatility
With PortaFab warehouse offices and inplant buildings, one can easily expand, relocate or reuse the systems to accommodate future changes in one's business.
Quick, Clean Installation
Designing and building with modular systems versus traditional construction methods results in a quicker installation project with fewer trades and less material waste, resulting in minimized disruption to the existing operations.
Consistent Quality & Appearance
PortaFab's modular systems feature a rugged construction designed specifically for industrial and warehouse environments while still providing a consistent and attractive appearance .
Low Maintenance
Our durable, prefabricated wall panels require little maintenance beyond an occasional surface cleaning - eliminating costs associated with repainting, repairing and other maintenance associated with traditional construction.

Standard "Quick-Ship" Offices
Modular Offices in 5 Days
Our popular "Quick-Ship" program capitalizes on our integrated modular system design and interchangeability of parts which allows us to ship 80% of our in-plant office orders within 5 days of order approval.
30 Standard Sizes – from 8' x 8' to 20' x 40'
8' or 9' wall height
2 Standard Colors – Gray and White
Numerous door, window, HVAC and other options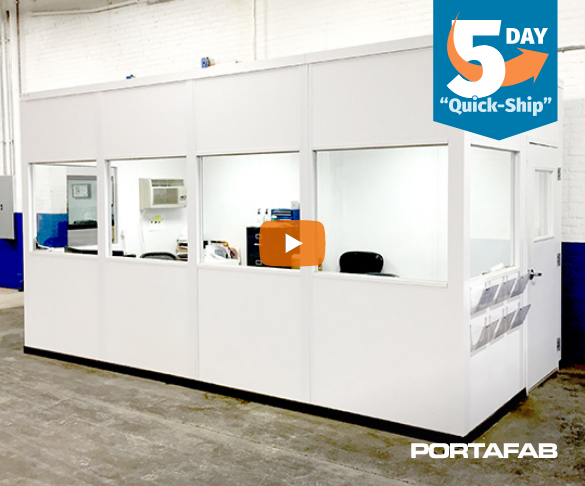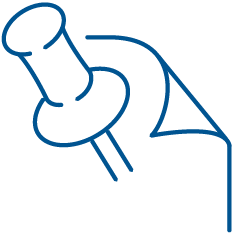 Case Studies
Modular Training Center
The local police department required the fabrication of a new area to house their pilot training courses and internal meetings. Their current training location consisted of an old mobile trailer, housed in a small area inside their roof top heliport. Acquiring a secured structure to house their training efforts and meetings was of a top priority.