Unmatched Flexibility
PortaFab's modular building systems provide nearly unmatched flexibility when it comes to industrial construction. Our standard pre-engineered systems and components can be used to create a wide variety of offices, inplant buildings and enclosures that maximize space utilization and performance while minimizing cost and disruption.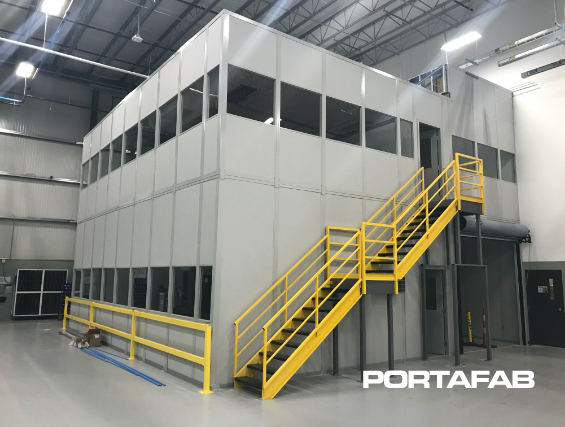 6 Standard Configurations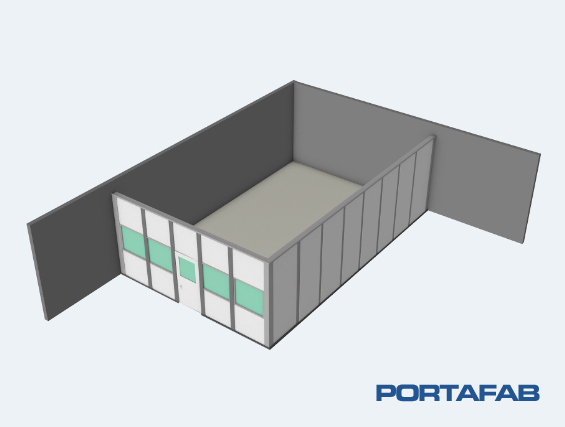 2-Wall Unit
2-wall units utilize existing corner walls to minimize costs while also providing an effective work area at your facility.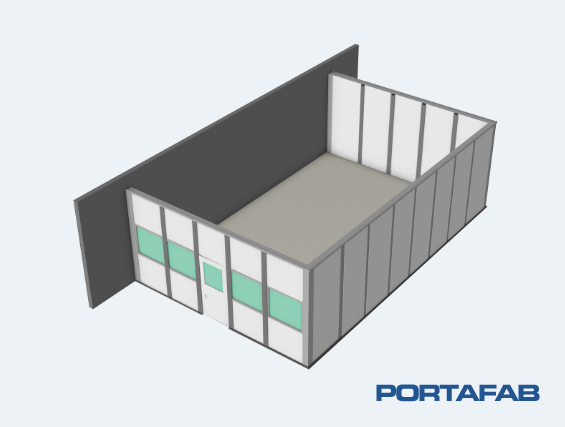 3 Wall Unit
3-wall units can attach to an existing wall to cut expenses while also providing all of the flexibility you need.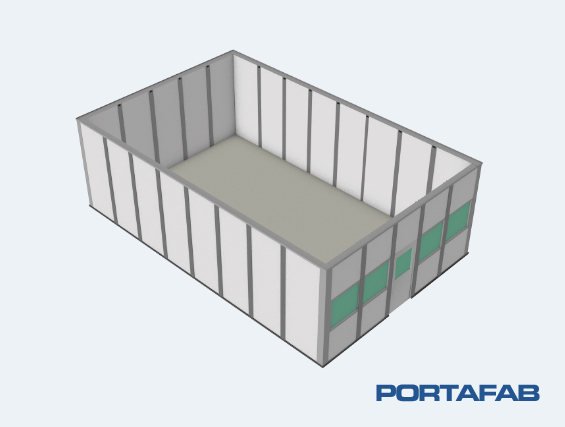 4-Wall Unit
Total flexibility is yours. Design one large work area, or subdivide into separate offices. It's up to you.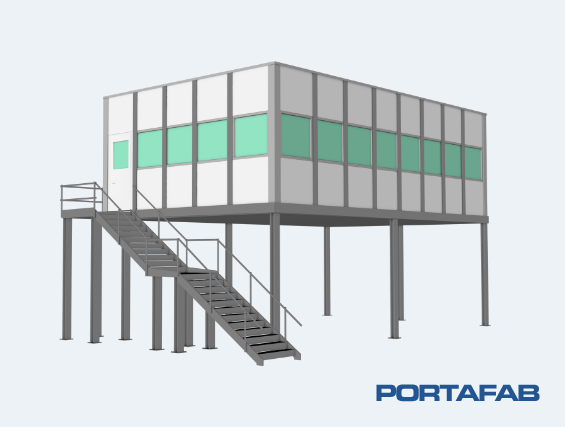 Mezzanine Unit
Mezzanine units free up valuable floor space while allowing management a better view of the operation.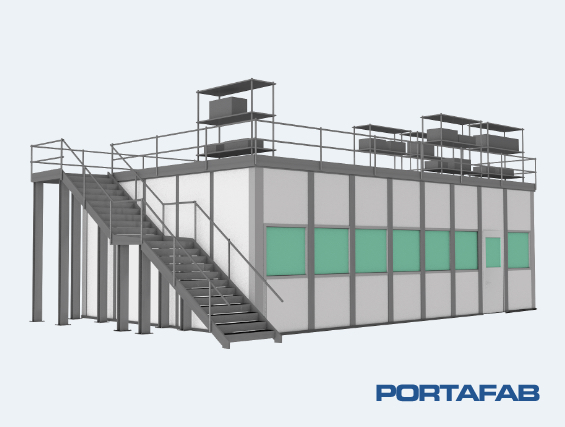 Office with Storage Space
Create more storage space by utilizing PortaFab's load-bearing system or integrating a structural mezzanine.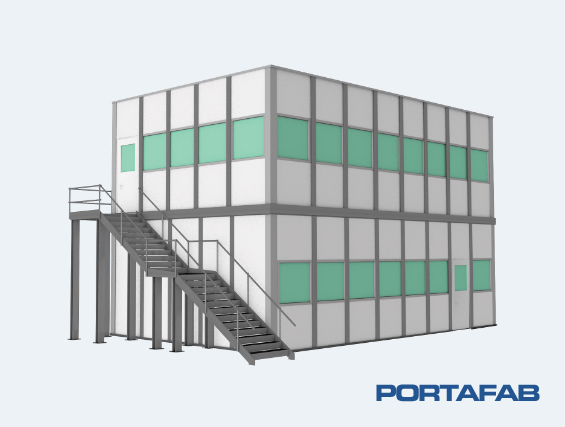 Two-Story Office Unit
PortaFab's load-bearing wall systems can be used to create two-story inplant buildings without a structural mezzanine.
Photo Gallery
Start Designing Today
Factory & Local Dealer Support Nationwide
PortaFab has been helping companies utilize plant space more effectively for decades and we are happy to have our design team review your needs to come up with the best solution for your specific application.
Click on the links below to contact one of our team members, find a local rep or download specifications.