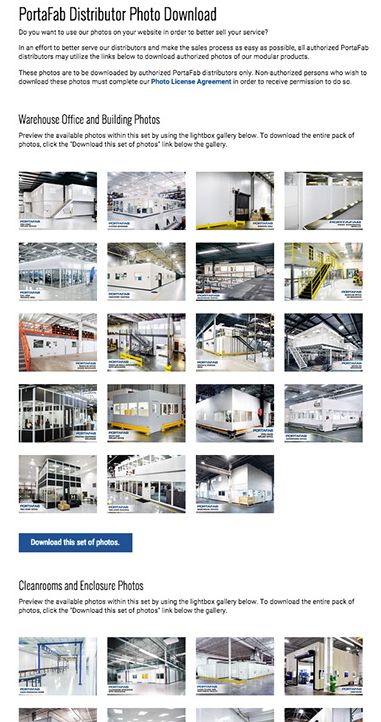 Do you want to use our photos on your website in order to better sell your service?
In an effort to better serve our distributors and make the sales process as easy as possible, all authorized PortaFab distributors may utilize our Distributor Photo Download page to download and utilize authorized photos of various applications and products.
Step One:
In order to access the Photo Download Page you must first complete our Photo License Agreement in order to receive permission to do so. Once received, PortaFab will provide you with a login and password to access the photo download area.
Complete the Photo License Agreement
Step Two:
Once your login and password has been provided to you, you may access the photo download area by clicking the following link and entering your login credentials at the prompt.
Access the Distributor Photo Download Area