Aluminum Honeycomb Panels
When applications require a lightweight, high strength composite panel, PortaFab's aluminum honeycomb panels are often the best solution. The cell size, grade of aluminum, depth of the material, and thickness of the cell wall are all variables that can be specified to create a honeycomb panel with the best properties for your application.
Attributes
As a general rule, these panels have the following attributes:
Extremely Low Weight
Excellent Strength
High Resistance to Moisture
High Resistance to Corrosion
Excellent Thermal Conductivity
Noncombustible
High Resistance to Fungi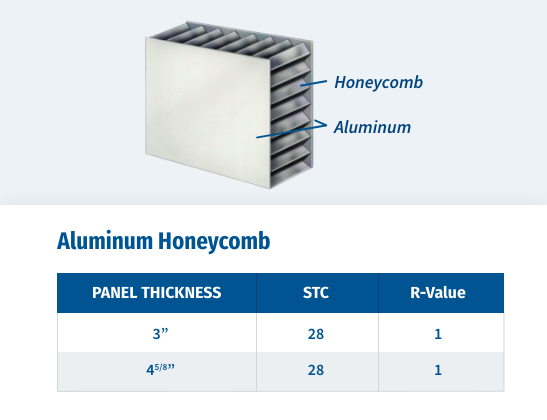 Common Applications
Types of Aluminum Honeycomb Panels
PortaFab wall panels can be customized with different types of facing materials to ensure that your panels are properly designed and protected for your application. Listed below are popular aluminum panel options that are ideally suited for most industries.