Cleanroom Construction - Why Modular?
While flexibility remains a key advantage for the use of modular building systems, there are many reasons to consider modular over conventional cleanroom construction.
Flexibility & Adaptability
Today's manufacturing facilities are being designed and constructed for maximum adaptability and modular design accommodates this need for flexibility. Non-progressive construction with demountable walls allows the removal of individual wall panels without disturbing adjacent panels, flooring or ceiling.
Modular systems can also be disassembled and relocated to quickly create or expand cleanrooms, lowering the costs of expanding existing facilities.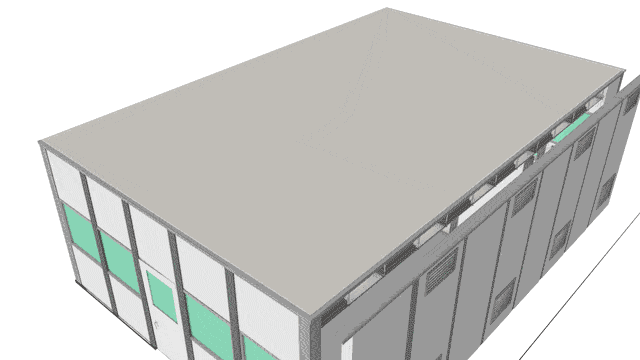 Reduced Construction Time
Speed to market is critical for many manufacturing companies and modular cleanrooms utilize a flexible design that allows for fast, easy installation. The integrated systems and ability to perform construction activities in parallel can reduce construction time by up to 40 percent and greatly reduce facility clean-up post-construction. In addition, using modular components significantly reduces design, architecture and engineering time and associated costs.
Minimized Disruption
Construction activities invariably result in any jobsite disruption. Dust, increased personnel, noise and vibration can all negatively impact any job site. Since cleanroom wall panels are made of non-shedding and non-particulating materials and require little or no modification for installation, construction creates very little dust. This prefabricated "clean build" approach also allows for the coordination of project schedules so that construction materials can be shipped in stages to coordinate with other trades.
Consistent Quality
Modular systems offer advantages for meeting regulatory requirements and standards because they are manufactured with factory-controlled procedures that produce a consistent, quality product with no variation. This ensures what has been successfully employed at one facility, will perform the same in future installations, and the system will be installed in a set manner, producing a consistent performance and appearance.
Financial Savings
Modular construction has proven to have a lower lifetime cost over conventional construction for many reasons.
Unlike permanent conventional construction, making modifications is inexpensive, clean and non-disruptive to the current operation.
Existing walls can be reused eliminating the need for new materials, labor, and renovation costs.
There are tax advantages associated with modular construction.
Savings achieved through greater productivity, decreased design costs and increased construction predictability.
Less construction material waste due to greater reliance on prefabricated components that eliminate on-site modifications.