Energy Efficiency & Green Data Center Design
Looking for a green data center design? If energy efficiency is your goal, our modular enclosures can be arranged in a variety of hot aisle and cool aisle configurations in order to reduce energy use and consumption, providing valuable savings on energy and electricity costs.
Improve Efficiency with Curtain Walls
Curtain walls are a low-cost solution to maintaining lower temperatures within the server housing.

Hot and Cold Aisles
Hot aisle and cold aisle configurations can be accommodated to funnel cool air into the server housing, while funneling hot air out and away from your servers.

Floor to Ceiling Tall Walls
Our extra-tall walls can extend from floor to ceiling allowing hot air to escape through the roof, without compromising the previously cooled and conditioned air.
Save costs and create ultimate energy efficiency within your data center by using our easy-to-install modular systems.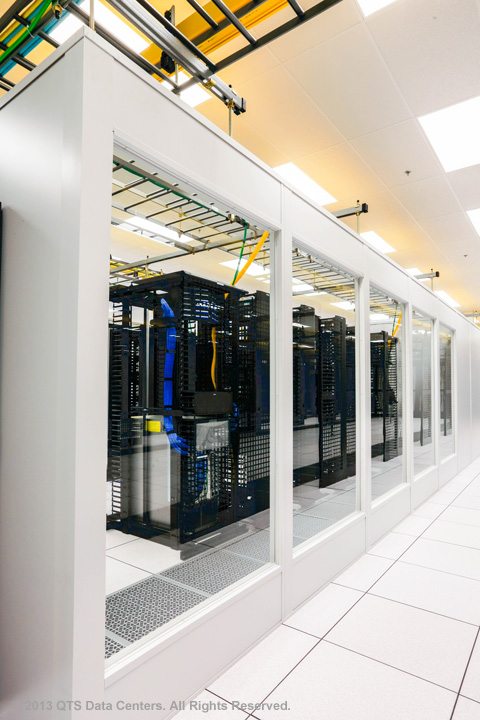 The flexibility inherent with PortaFab's modular components allows ease of relocation and reconfiguration, allowing enclosures to expand with growing business storage needs.

Download the Data Center Walls Brochure
Contact Us To Discuss Your Design
Contact us to discuss the design and layout of enclosures within your data center by filling out the form below, or by calling 1-800-325-3781.