Depending on the size and roofing option chosen, most booths & shelters are shipped fully assembled and ready for immediate occupancy. One can typically be using his/her new building within minutes of delivery. Just set it in place, anchor it to the slab, connect any necessary power, and you're in business.
Most units are shipped on wooden blocks that allow for easy movement by traditional forklifts, but permanent forklift pockets are an option for those who will be moving their building on a regular basis. We can also provide lifting rings to make a unit crane liftable.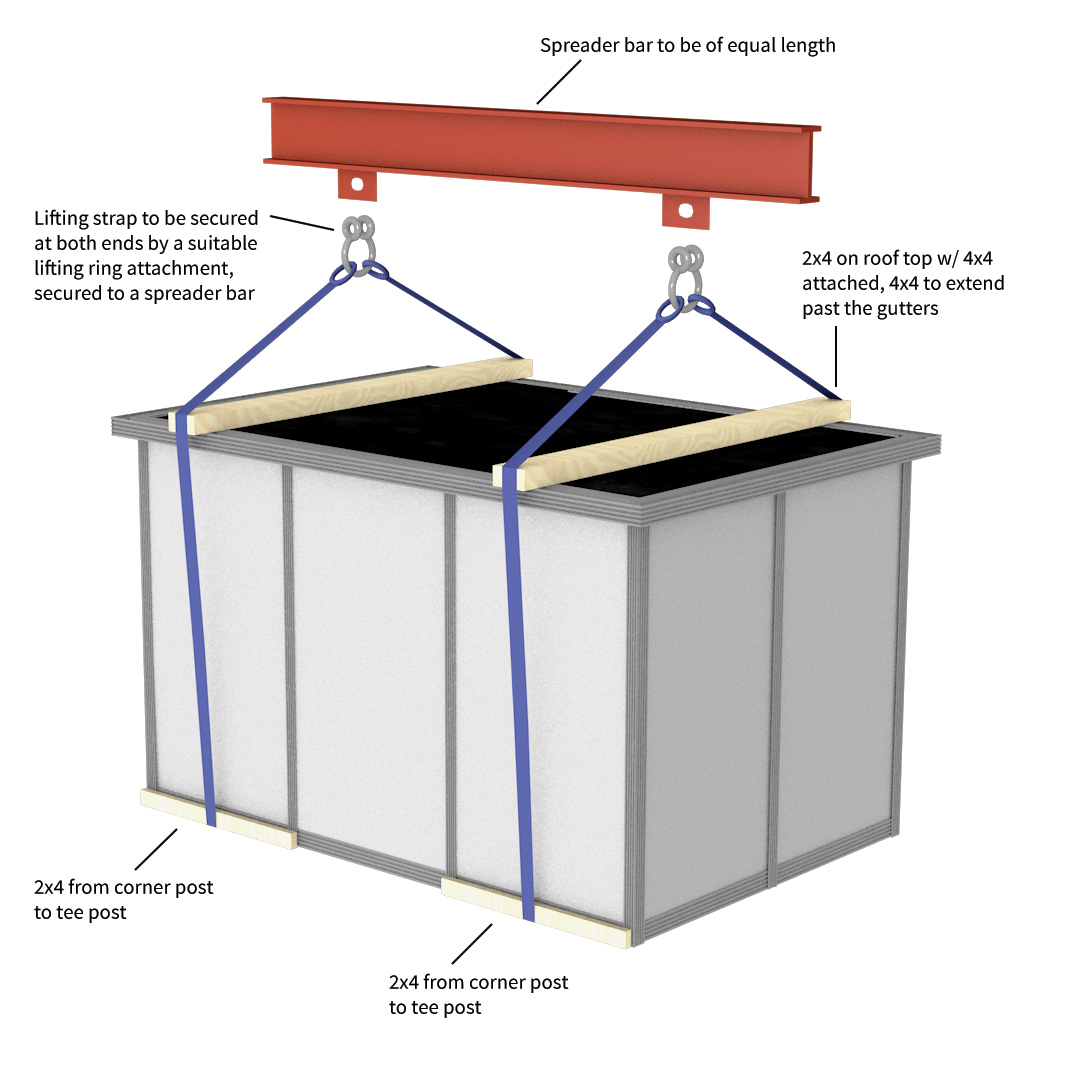 Guidelines For Installation
In general, all preparatory work and installation work shall be performed by site-contractor and shall be performed in accordance with local and/or state codes.


Pour concrete island minimum of 4" deep. The island should be a minimum of 12" wider than the roofline dimensions to allow a 6" concrete border on each side of the building roofline. Level the pad and install a bollard at each corner of the building to further protect the building from damage caused by traffic.


Provide electrical service to the concrete island. Coordinate stub-up location with prefabricated building layout plans.


Building to arrive via flatbed truck or closed van. The carrier must contact end-user 24-hours prior to delivery to arrange for off-loading. Use either a forklift or overhead crane to off-load the building from the flatbed. If an overhead crane is used, be sure to use "spreader bars" to prevent the building fascia/roof from being damaged by the sling/traps. Square the building on the pad and anchor.


Recommended concrete anchor is 1/2" x 4" galvanized or stainless steel, or comply with local codes - whichever is most stringent. Anchors are provided by site-contractor.


Make final electrical connections and clean the work area.