Enclosures for Data Center Security
If physical security within the data center is your ultimate goal, our prefabricated modular wall systems can be used to create secured building enclosures inside of a data center to house your private servers.
These reliable multi-tenant or single tenant housings are built to meet the security needs of various businesses, including the secured storage of:
Financial Records
Maintain secured storage of records and data within the financial industry in order to meet compliance and regulations.
Medical Records
Secured storage of patient medical records, as well as to meet HIPPA compliance regulations for your servers.
Government Records
Safe keeping of classified government records and information.
Credit Card Processing
Keep transactions and information safe and secure within the data center.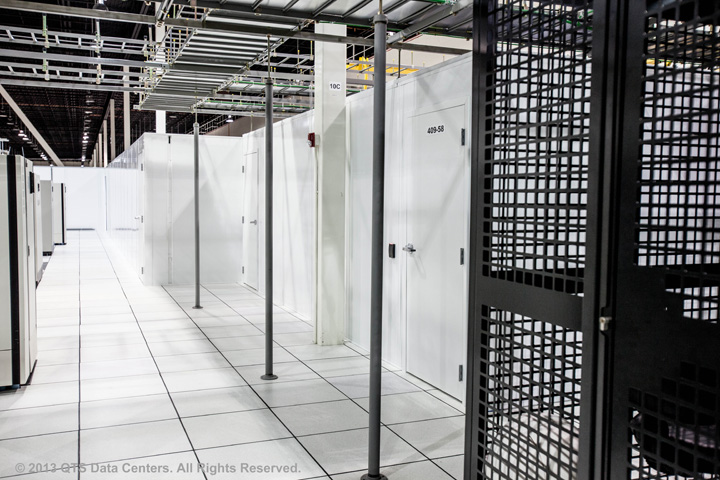 Create a private enclosure for secured storage of your data by using our easy-to-install modular systems. The flexibility inherent with PortaFab's modular components allows ease of relocation and reconfiguration, allowing enclosures to expand with growing business storage needs.

Download the Data Center Walls Brochure
Contact Us To Discuss Your Design
Contact us to discuss the design and layout of enclosures within your data center by filling out the form below, or by calling 1-800-325-3781.