Portafab is a leading manufacturer of modular building systems. Portafab's modular wall and ceiling systems are constructed using a post and panel system that can be quickly and easily assembled on site. Because our systems are prefabricated off-site and can be quickly assembled on site, they can be built more quickly and at a lower cost than traditional buildings. This makes them a cost-effective solution for businesses and organizations that need additional space but may not want to invest in a permanent structure or need to minimize downtime.
Portafab's modular building systems offer a flexible, durable, and cost-effective solution for businesses and organizations in need of additional space. This is how PortaFab has played a role in creating millions of square feet of enclosed spaces throughout the world, made possible by PortaFab's trusted partnerships through their extensive certified dealer network who provide locally sourced installation.
Six Things You Should Know About PortaFab
Certified Quality
We use only high quality materials. We employ advanced production methods and strict quality control procedures to assure that the building we ship to you will meet or exceed your expectations. PortaFab quality management systems are certified to ISO 9001:2015 with a focus on continuous quality improvement.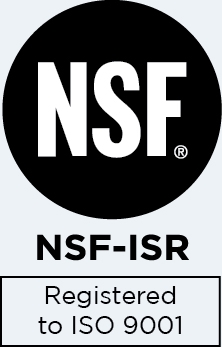 Expert Design & Engineering
Architects, contractors, and end customers benefit from our decades of design and engineering experience. We are experts in the design of modular inplant offices, cleanrooms, buildings, and more.
Proven Experience
Since 1980, PortaFab has played an active role in the creation of millions of square feet of enclosed spaces throughout the world. View our case studies.
Certified Distributor Network
Our carefully selected distributors have met our high standards of customer service, industry knowledge, and expert installation procedures. Find your local PortaFab rep.
GSA Contract Prices
PortaFab can provide GSA Contract prices - GSA Contract #GS-07F-9690G / FSC Schedule 54, Prefabricated Structures). For more information, please contact us.