About PortaFab
PortaFab is a leading manufacturer of prefabricated wall systems and products that are used to build inplant offices and buildings, cleanrooms, booths, and environmental enclosures quickly and efficiently using modular construction methods.
Our expansive selection of modular wall systems and components are utilized for commercial applications in a wide-variety of industries across the globe, including manufacturing, warehousing, packaging, medical, pharmaceutical, nanotechnology and more.
Six Things You Should Know About Us
Interested in getting further acquainted? Below are six reasons architects, general contractors and end-customers depend on PortaFab to deliver functional and cost-effective solutions.
1. EXTENSIVE PRODUCT LINE
With the industry's most extensive line of modular systems, PortaFab offers a quality solution for every in-plant space need. The unmatched array of interchangeable panel and stud construction choices, plus standard options, gives you a complete building system with which you can control the design and layout of your plant space.
2. COST
While many competitors have limited product lines which force builders to use standard components that are not the best fit for the application (affecting the overall cost of the project) we have the ability to mix and match various components from our extensive line of office, wall and cleanroom product lines to ensure that your space is designed and manufactured in the most cost-effective manner.
3. QUALITY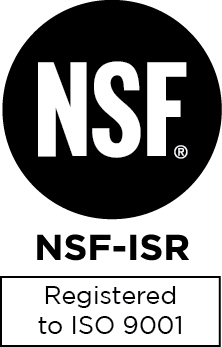 PortaFab manufactures all products in compliance with ISO standards with a focus on continuous quality improvement and is ISO 9001:2015 certified. All suppliers are subject to extensive SPC standards and manufacturing in our U.S. based facility is monitor closely for not only the quality of the individual components, but for their ability to integrate properly and seamlessly. This quality is further evidenced by the number of world class manufacturers that rely on PortaFab systems.
4. OUR TEAM
With over three decades of modular office and cleanroom design experience as well as a full staff of design engineers, the PortaFab team has the talent and experience to solve nearly any workspace issue. By working closely with dealers, end-customers, architects and general contractors, we utilize this experience to ensure quality and reduce costs.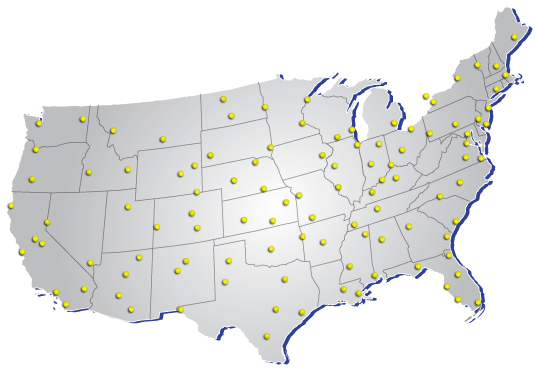 5. NATIONWIDE NETWORK
End-customers benefit from the close relationships we maintain with an extensive network of experienced dealers and cleanroom contractors throughout the country. Whether you want a local contractor or someone with extensive experience in your industry, we can tap our network of contractors to marry your project up with the best solution for your project and budget.
6. EXPERIENCE
Whether you are an architect, contractor, or end user, you'll benefit from our decades of experience. Not only do we know how to manufacture quality components, but we are accustomed to assisting in the design and engineering aspects of modular office, cleanroom, and other space modification projects.