Modular Offices & Inplant Buildings
When changes in your business create new demands for in-plant space utilization, PortaFab modular offices and inplant buildings provide you with unlimited flexibility to respond quickly and cost-effectively.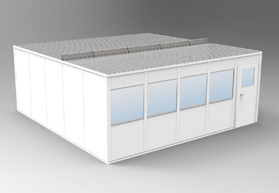 Evaluate our "Quick Ship" program that capitalizes on our integrated modular system design and interchangeability of parts so that we can ship 80% of our in plant office orders within 5 days.
From 8x8 to 20x40, PortaFab offers 30 different sizes which can be delivered within 5 days of your order. View our Standard Quick-Ship Modular Offices page for more information.


No Hidden Costs
Complete Service & Integration
Quality Appearance & Design
Speedy Installation
No Mess
Low Maintenance
Durability
Maximum Flexibility and Adaptability
Fire & Sound Resistance
Quick Return on Investment
Read more about the advantages of modular construction.


Nationwide Dealer Network
PortaFab modular office systems, wall partitions, and cleanrooms are supported by a network of companies that specialize in selling, installing, and servicing our systems.
Fill out our Find a Dealer Form, and we will match your request to the dealer/contractor that best fits your needs.


In addition to our line of Standard "Quick Ship" Modular Offices, PortaFab modular building systems can be used to transform all types of spaces.
Our line features the most extensive selection of
Visit our Systems & Components page for more information.


Modular construction can be used to outfit your facility with an unlimited number of possibilities.
The examples below provide some of the more common uses of modular building construction.
View our modular office and building photo gallery for more applications.
Standard 16'x24' "quick-ship" modular office. Learn more about our standard quick-ship modular offices.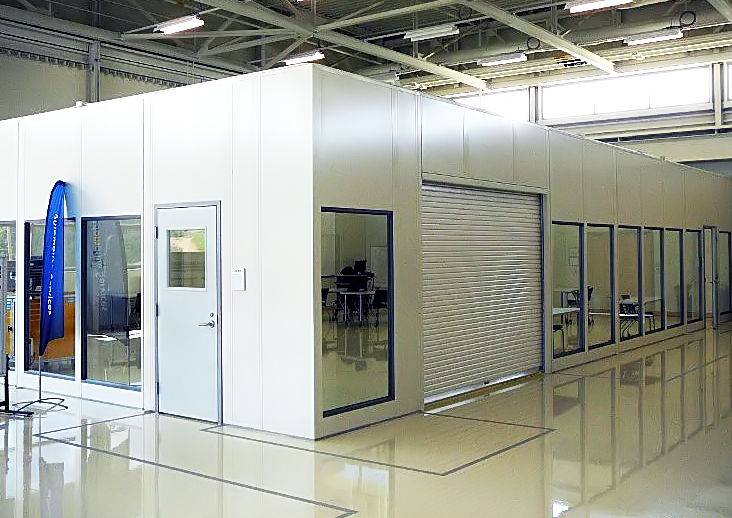 Custom modular office configuration with tall-glass windows and roll-up door.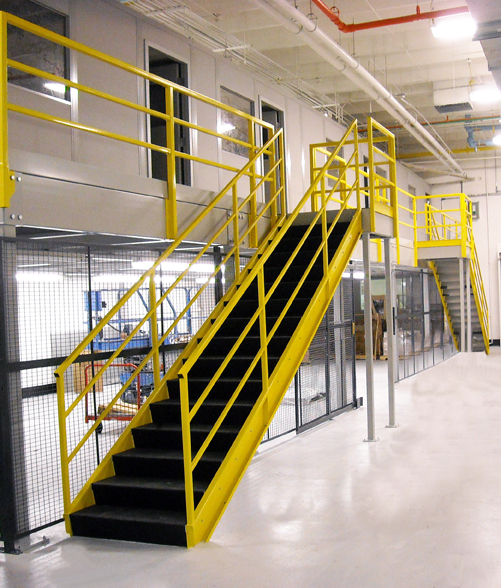 Our modular offices can come in a variety of configurations. This image features a modular office integrated with a mezzanine and storage area below.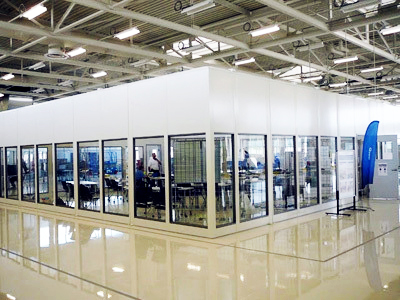 See how Volkswagen used our modular systems to outfit their new training center.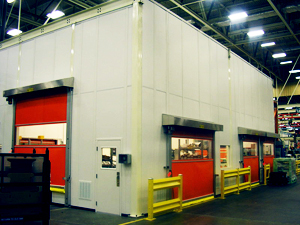 Read how Caterpillar used modular construction to create a new environmental enclosure within their European manufacturing facility.
Receive an Immediate Price Quote
Interested in a custom price quote for one of our modular buildings? Click below to submit your inquiry to one of our modular office sales managers and they will respond quickly to your inquiry.