Modular Cleanrooms
For over three decades, PortaFab has been helping organizations design and construct cleanrooms and environments that comply with cGMPs and other requirements from USP 797 and 800 guidelines to meeting specific ISO classifications. Our staff of design engineers and clean room design consultants are an asset to architects and general contractors who lean on us to deliver, functional and cost-effective solutions.
The PortaFab Advantage
PortaFab designs and manufactures modular cleanrooms and cleanroom building components that service the specific requirements of the pharmaceutical and micro-electronics industries as well as a general applications that range from food processing to paint finishing.
Our products are used by many of the world's leading manufacturers and research institutions due to the quality and flexibility of our products as well as our firm's extensive experience, comprehensive product line, and nationwide installation.
Over 30 years cleanroom design and manufacturing experience
Nationwide network of cleanroom installers
In-house design and engineering teams
Expansive selection of cleanroom walls and components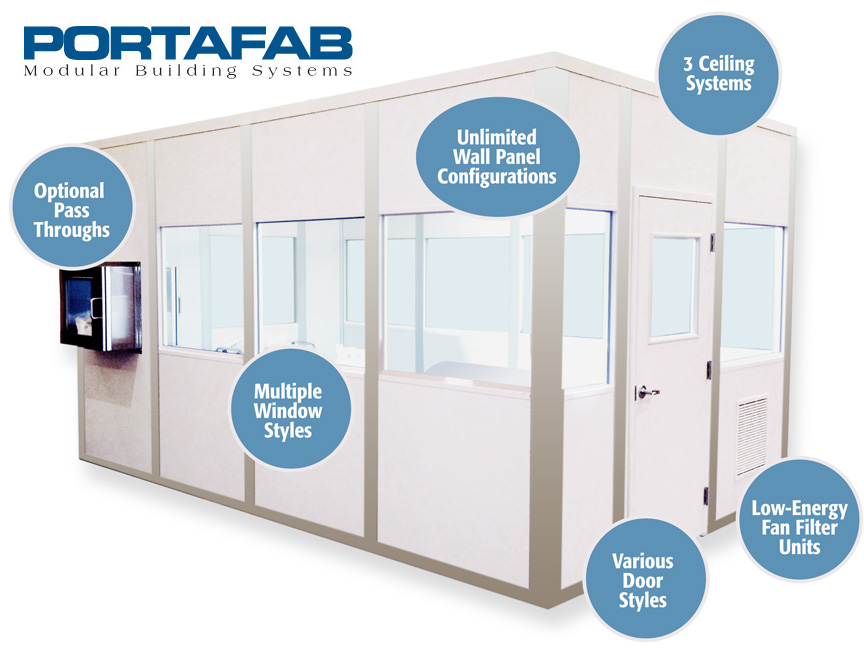 Our Modular Cleanroom Systems are used in a wide variety of clean room and environmental applications. Please browse the galleries below to view samples of how our systems have been used in these real-world applications.
At the heart of every modular wall system lies the metal stud framing. Not only does this provide the structural integrity for the entire office or enclosure, but it also makes the system relocatable, attractive, and easy to assemble and wire. With 6 different framing systems, you can rest assured that PortaFab will find the right product for your application.
Regardless of the application, PortaFab either has or can custom build modular wall panels to meet all of your requirements. From simple office partitions to sophisticated clean room walls, we have the experience to design the perfect modular wall system for your application.

Standard Fire & Sound

Polyisocyanurate

Steel Panels
Fiberglass Reinforced Plastic (FRP) Panels

Specialty Wall Panels

Aluminum Honeycomb Panels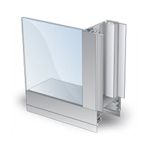 PortaFab manufactures and integrates a wide variety of cleanroom components to help satisfy the requirements of your particular application.
Learn More
As a leading designer and supplier of cleanroom wall and ceiling systems, PortaFab offers a number of helpful articles on cleanroom design, specification, classification and cleanroom regulations.
Learn More
Receive an Immediate Price Quote
Interested in a custom price quote for a cleanroom or environmental enclosure? Click below to submit your inquiry to one of our cleanroom sales managers and they will respond quickly to your inquiry.