Modular Clean Rooms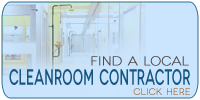 With the industry's largest selection of modular clean room wall systems, PortaFab can satisfy the requirements for any application with the most cost effective solution. Our unique ability to mix and match components from both our clean room and inplant office product lines allows us to provide a consistent look while utilizing components that will meet all requirements cost effectively.


3 Unique Modular Clean Room Systems
Our three distinct lines of modular clean rooms ensure that we will have the proper solution for your application while our design and engineering teams can help with the design and specification process.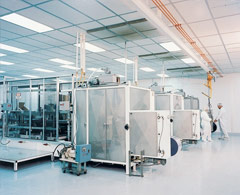 Designed to meet the specifications of Class 10 to Class 100,000 (ISO 4 to ISO 8) cleanroom environments, CleanLine is an all purpose modular cleanroom system featuring 2", 3" and 4-5/8" thick wall systems that can utilize a wide variety of wall panels.
This system can be used to outfit existing facilities or create freestanding envelope structures.
Features:
Load-bearing Systems
Unlimited Wall Panel Options
In-Stud Wiring Raceways
Heights up to 24' Tall
3 Integrated Ceiling Options
4 Integrated Window Options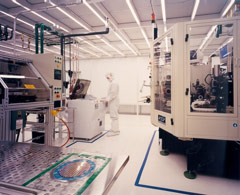 Designed primarily for the microelectronics and nanotech industries, FabLine cleanroom systems are ideal for applications with significant bulkheading requirements or environments that require non-outgassing, non-shedding, and anti-static wall systems.
Features:
Extensive Bulkheading Flexibilty
Support for Process/Utilities
Batten System for Interior Partitions
Integrates into Structural Ceiling Systems
Gasketing Options
Anti Static Wall Panels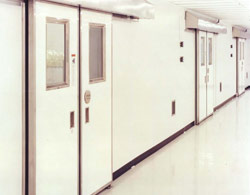 Designed for life science and pharmaceutical applications, our Pharma wall system is made for cleanrooms that require a flush wall surface with radius corners for ease of cleaning. PharmaSystem cleanrooms feature nonporous surfaces, and resistance to microbial and fungal growth as well as architectural finishes that withstand repeated cleaning and sanitization with various chemical solutions.
Features:
Completely Flush Panel System
Double Wall Design
Fully Integrated Aseptic Envelope
Integrated Flush Ceiling & Window Systems
Radius Coving
Easy Process Integration


Custom Cleanroom Configurations
Our wide selection of modular components and wall panels allows us to mix and match individual components in order to provide custom solutions particular to your specific application.
Request a Cleanroom Quote, or find a local dealer to begin your cleanroom project.