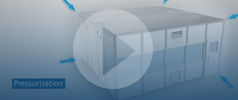 What is a Clean Room?
A quick video to answer the common question "what is a clean room?" This video briefly covers topics involving clean room contamination sources and clean room classification (ISO and class).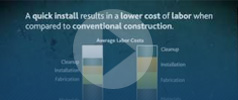 Top 10 Reasons to Choose Modular Construction
The following is a list of the top 10 reasons to consider prefabricated modular systems over traditional construction methods when adding or expanding components within your facility. PortaFab is a trusted brand within the modular building manufacturer industry.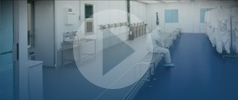 What Can You Build With Modular Construction?
This video highlights several key advantages of modular construction for facility owners, including space-saving solutions with inplant offices, improving operational efficiency with equipment enclosures, separation of floor space with demising walls and partitions, and improving product quality with clean rooms or environmental enclosures.