PortaMax S-Series XTRA TALL Wall System
458S & 600S Industrial Wall Partitions
With PortaMax 458S & 600S XTRA-TALL modular walls, you can effectively and economically divide your plant space - from floor to roof - or when used with roof deck, to create freestanding in-plant buildings taller and stronger than ever before possible with modular construction.
Non-progressive construction allows easy removal of individual panels without disturbing adjacent panels. Just remove necessary wall sections to move equipment into completed units and replace in a fraction of the time needed in a conventionally built facility.
PortaMax gives you exactly the enclosed space you need to control dust, temperature, humidity, noise and other environmental needs.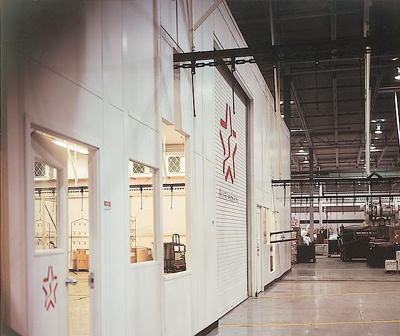 "Fire and Sound" Industrial Partitions
PortaMax systems are available with a variety of wall panels including our popular Steel Fire & Sound option. These non-combustible panels are constructed of polystyrene insulating core sealed between 1/2" gypsum panels, laminated to 24-gauge steel with a polyester baked enamel finish. They are the perfect wall partitions for industrial applications.
Features
Wall height:
PortaMax 458S: 24'
PortaMax 600S: 35'
Wall Thickness:
PortaMax 458S: 4-5/8" thick
PortaMax 600S: 6" thick
* All PortaMax systems offer load-bearing capability.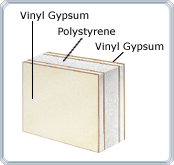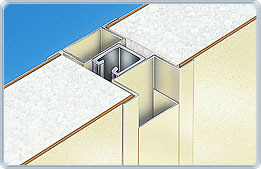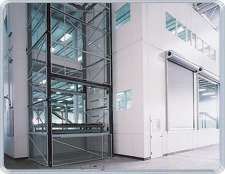 Environmental enclosure utilizing floor-to-ceiling XTRA-TALL walls.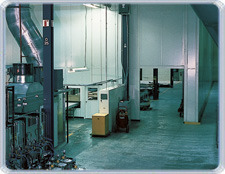 Finishing system enclosure enables control of temperature, humidty and particulates.
Colors:
Champagne, gray and white are standard colors. Optional colors can be ordered.