As an authorized dealer for PortaFab Modular Building Systems, we provide turnkey solutions for all types of cleanroom and environmental control applications.
Modular Cleanroom Systems
The PortaFab CleanLine System offers an all-purpose solution for creating a wide variety of cleanrooms and environmental enclosures. It is designed for applications from ISO 4 to ISO 8 cleanroom environments, but it is cost effective enough to use for simpler applications involving basic process segmentation or control over air quality, temperature, or humidity.
Features:
Extruded aluminum components and ultra-smooth surfaces allow for maximum cleanliness
Can be installed as free-standing envelope structures independent of outside support walls
Can be installed as floor to ceiling systems, connecting to the underside of a ceiling grid system or deck of a building
Load bearing platforms can be incorporated to provide support to essential mechanical equipment or maintenance loads
Wall panels can be modified or removed without disturbing adjacent wall panels or the ceiling.
Read more about the CleanLine system on the PortaFab website.
CleanLine Series Wall Systems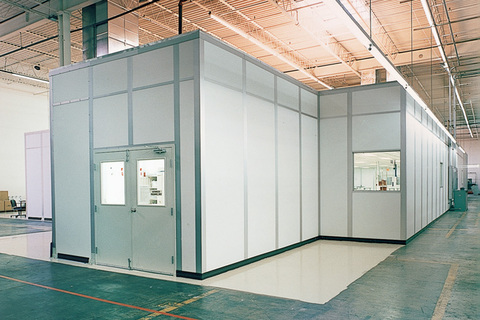 S3000 Wall System
The S3000 3" thick cleanroom wall system is the perfect solution when a free-standing cleanroom envelope with a plenum cap is required and the design criteria do not allow the cleanroom to tie into an existing structure where the ceiling can be supported.
3" (76mm) wall panel system with wiring raceway
Load-bearing roof capabilities
Available in heights up to 18' tall
All aluminum framework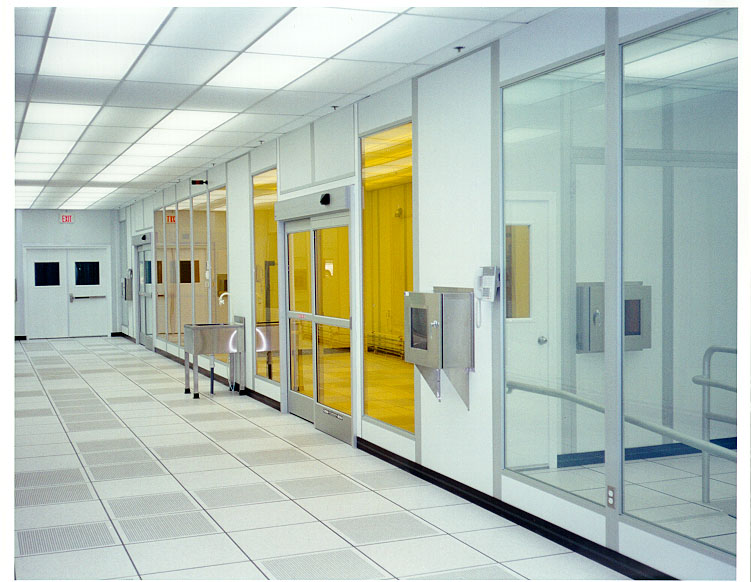 P2000 Wall System
The CleanLine P2000 is a 2" thick wall system that provides the benefits of a partition system for interior walls, plenum chase returns, and column enclosures.
2" (50mm) wall panel system with wiring raceway
Available in heights up to 12' tall
Integrates with the FabLine wall system
All aluminum framework
PM458 XTRA TALL Wall System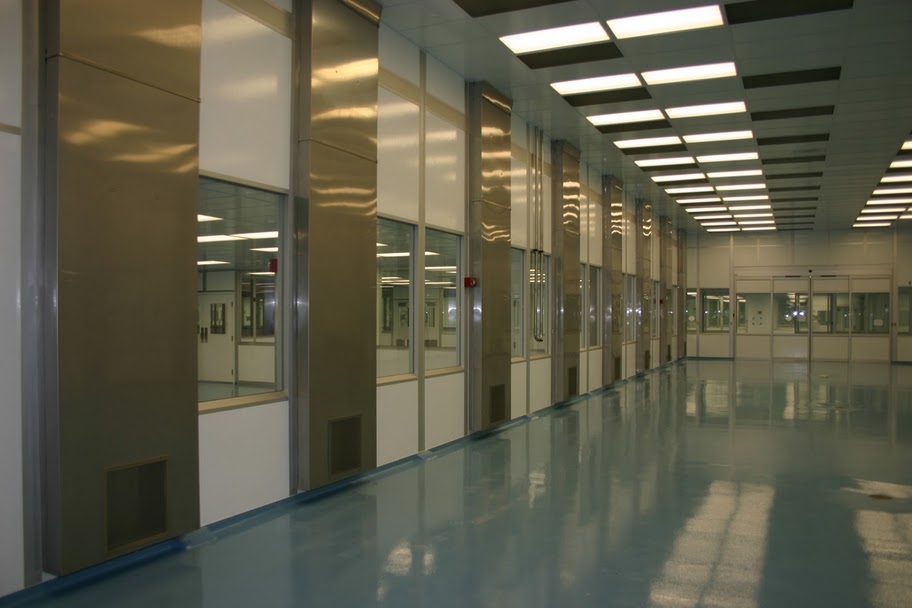 The PM458 system features extra height walls that can extend to your existing ceiling or be freestanding with load-bearing decks. The simple, fast installation of the PM458 minimizes plant disruption while the variety of core materials and panel finishes allow you to meet requirements for acoustic and thermal insulation, chemical resistance, and static control.
4-5/8" (117mm) wall panel system with wiring raceway
Load-bearing roof capabilities
Available in heights up to 24' tall
Integrated Components
We can aid in the integration of a wide variety of cleanroom components to help satisfy the requirements of your particular application.
Cleanroom Ceiling Systems

PortaFab offers 3 unique ceiling systems including our economical 1-1/2" gasket grid, our heavy-duty 2" gasket grid, and the flush and walkable PharmaCeiling. Standard cleanroom ceiling tiles are constructed of 1/4" aluminum honeycomb with painted surfaces.

Cleanroom Windows

PortaFab manufactures a number of standard window units that integrate seamlessly with its modular wall and ceiling systems. Windows can also be integrated into return air walls to minimize any air flow disruption.

Cleanroom Doors

All PortaFab wall systems can be configured to accommodate a wide variety of doors. Standard steel and aluminum doors integrate seamlessly into door frames. Other common options include sliding doors and high speed roll up doors, but door and hardware options are
essentially limitless.

Coving

Radius coving is used to create fully flush corner transitions and seamless wall-to-ceiling and wall-to-floor connections. By eliminating corners, the radius coving system allows for total "cleanability." Wall-to-wall and wall-to-ceiling junctions can be trimmed with coving that features a large 3" radius. The 2-piece cove can be mounted to either wall or ceiling surfaces.

Pass Through Chambers

Pass through chambers minimize entry of contaminants (into the cleanroom) by providing a means for pick-up and delivery of products and supplies without personnel entry. Productivity is increased because (clean room) workers remain clean and on the job while delivery personnel and contaminants remain outside.

Air Showers

Air showers and air shower tunnels for both personnel and carts integrate easily into PortaFab wall systems.
Cleanroom Photo Gallery
Browse the photos below for some examples of how others have used PortaFab modular cleanroom systems, or check out the Cleanroom Applications page on the PortaFab website.