Green Building Design
It is a fact that more and more companies and organizations are taking responsibility for the environmental effects of their work environments. In light of this, the Green Building concept seems to have become the panacea for all those struggling in the construction industry. Almost every company that designs, builds, or supplies materials for buildings and homes is promoting the environmentally friendly nature of their products.
There is no doubt that a greater appreciation for how the building choices we make affect the environment is a good thing. Of course, weighing this environmental impact can be very challenging and confusing. Therefore, presented below are facts that we think most people would agree make PortaFab products inherently Green.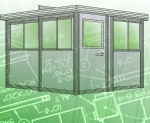 Pre-engineered modular systems are built to precise measurements. Because all of the components are standardized and designed to offer extensive design flexibility, there is minimal material waste.
---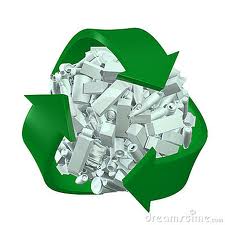 Modular buildings can be easily moved, re-configured, and re-used. When business needs change, modular buildings can be disassembled and relocated for their next use reducing the demand for raw materials. This also results in minimizing the amount of energy spent to create a new building to meet the new need.

---
Modular systems can be constructed much more quickly than traditional buildings, which reduces on-site construction time and minimizes disruptions to adjacent buildings and surroundings.
---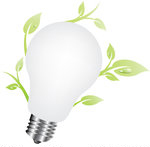 Our modular offices can also utilize energy efficient windows and doors, sky lights and large well-placed windows to optimize natural lighting, resulting in lower utility bills.
---
As the demand for Green building products continues to grow, we at PortaFab will continue to look for ways to make our products more environmentally friendly.